Drag fans should rev their engines for one of the oldest and most prestigious pageants in the universe: Mr. and Miss Pride South Florida 2020.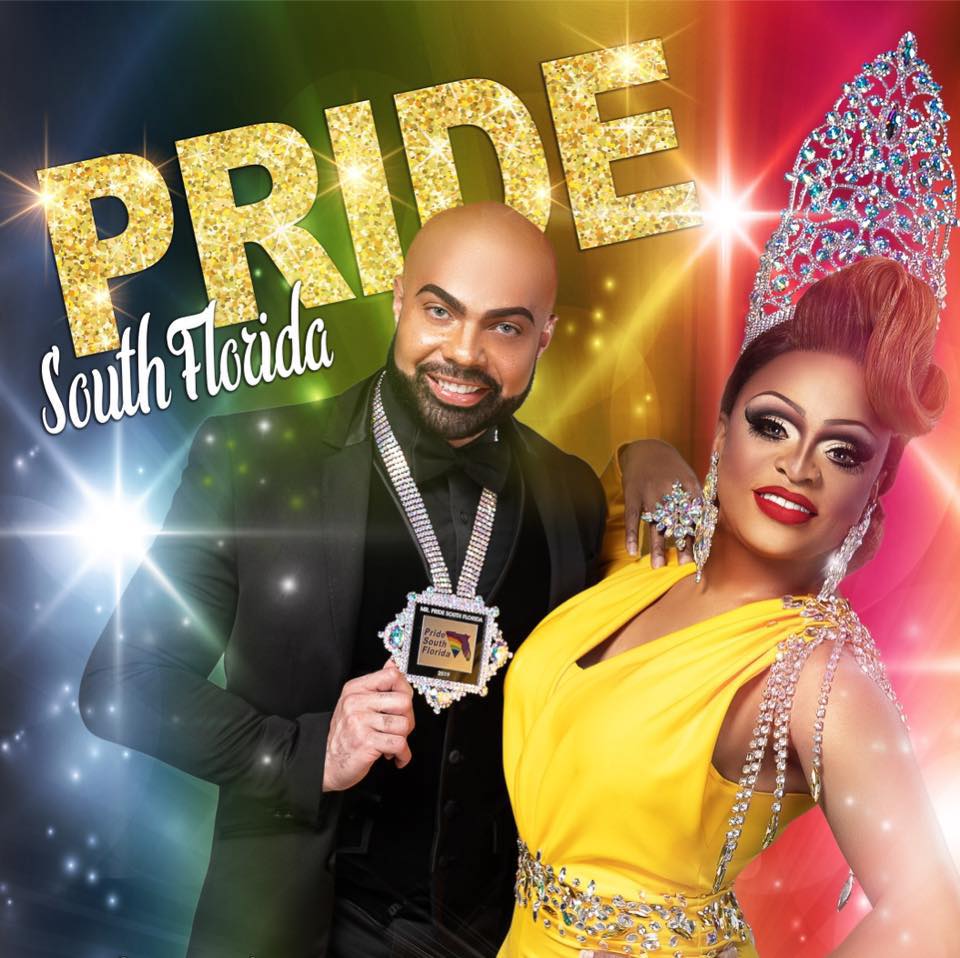 Fans will be swept away by the talent, costumes, and flair. One unique element of Mr. and Miss Pride South Florida is that it allows both female impersonators and male entertainers to compete. Contestants have five categories to showcase talent, which include evening and swimwear, a creative presentation, and a question and answer category.
Winners are chosen by a nationally-recognized panel of judges and walk away with a cash prize, custom crown, and management representation with LRI Talent & Management. This year has an added bonus through Spirit Airlines.
The historic pageant is a family affair
Reigning winners Raul Vegas and Kennedy Davenport talked with Showbiz Cheat Sheet and shared what makes this pageant extra special.
"One of the things about Pride South Florida is it has a history older than itself," Vegas revealed. "We go so far back we do not know who was the first Miss or Mr. Pride South Florida. So it's rich in the history of South Florida entertainment. And because it is so old, we've created sort of a family."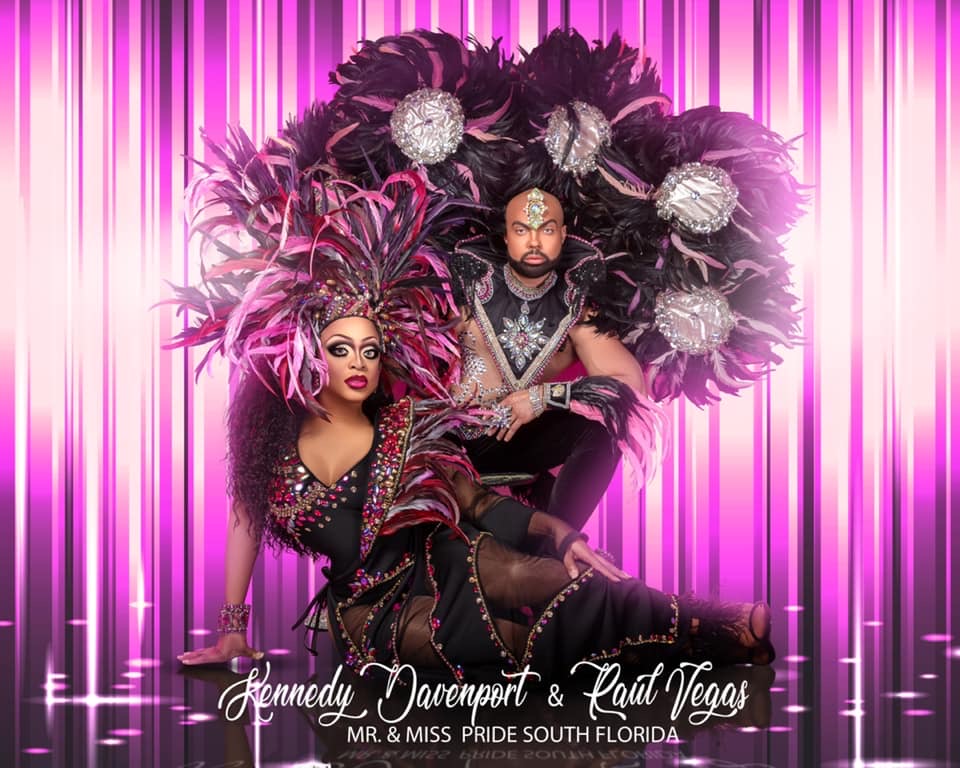 The drag entertainment world is a tight-knit community. Entertainers have drag family members they refer to as drag sisters or drag fathers. Vegas says the reference began with the marginalized community back in the 1950s and 1940s. "Because we were so marginalized and lost our homes and you know, parents or families would kick [gay family members] out of their homes," he recalled.
"So we started becoming a family," Vegas continued. "So for us, it's extremely important because that's what we call our chosen family. We choose our whole family. And we sometimes even respect them and love them much more than our biological family."
Drag fans shouldn't miss seeing a pageant
While RuPaul's Drag Race fans can get their fix through television and social media, checking out a pageant like Mr. and Miss Pride South Florida really showcases raw talent. In addition to being a Drag Race fan favorite, Davenport's pageant resume is impressively extensive. Davenport holds a number of pageant titles, in addition to Drag Race appearances.
"Well for me, I started doing pageantry at a time when pageantry was key to getting known in this business," Davenport shared. "There was no social media, no YouTube, or no Drag Race. Pageants were your ticket."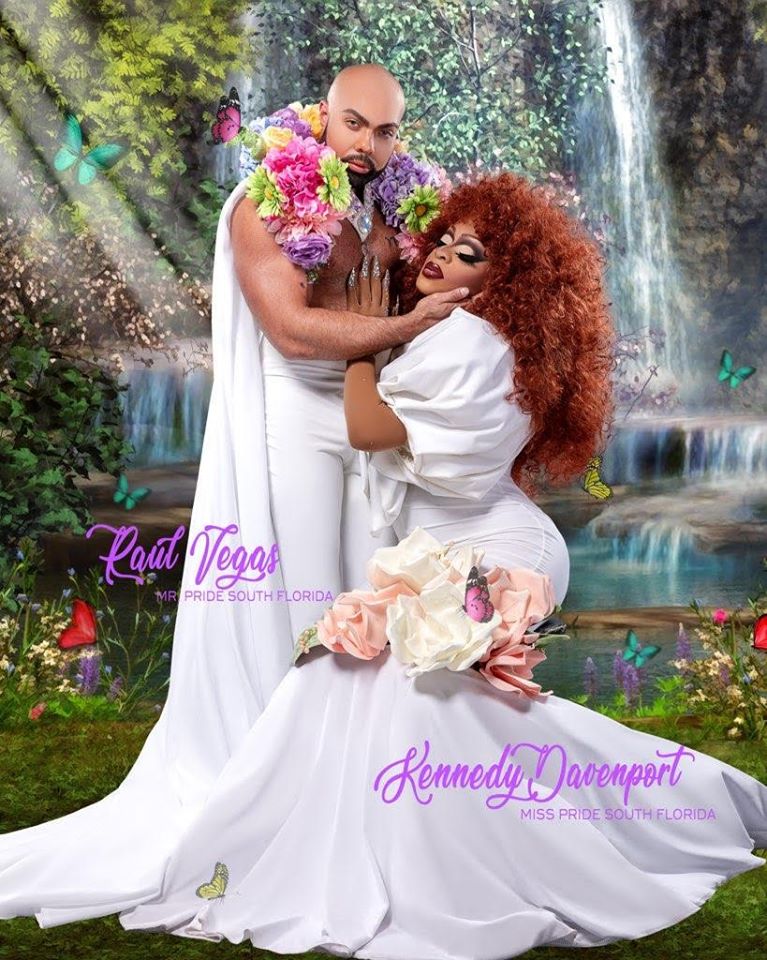 Davenport adds that she loves the art of competition and says it sharpens skills and keeps engagement levels fresh. Pageants are also a "way to be beautiful and combine all my talents together," Davenport added. Although Davenport says social media is now a path to getting known, pageant competitions allow performers to truly become masters.
"Pageantry is still there for everybody who wants it," Davenport pointed out. "And I don't blame social media or this day and age but more the economy. I mean, it's not easy to run in pageants now. Back then it wasn't so expensive as it is now. So you really have to be passionate about pageants to sacrifice and save money. It's hard now. But if you want it, don't let anything get in your way to conquering your dreams."
This pageant has wings
South Florida-based drag icon Latrice Royale produces the Mr. and Miss Pride South Florida pageant. Royale recently announced that Spirit Airlines and the Las Vegas Convention and Visitors Authority are both proud partners of this year's Mr. and Miss Pride South Florida 2020.
This year's winners will receive a sweet prize package to Las Vegas Pride in October. The package includes two round-trip tickets from Fort Lauderdale to Las Vegas, plus a two-night stay at the Luxor Hotel. Additionally, lucky recipients will receive reserved seating for two at the LGBT pool party at Luxor on Sunday, Oct. 11. They'll also get two tickets for a Las Vegas resident show and participation in the parade on the evening of October 9.
Fans can catch Mr. and Miss Pride South Florida on Monday, March 23 at the Aventura Arts & Cultural Center.
Source: Read Full Article