Tom Holland's Spider-Man continues dominating online discussions. Fans on Twitter noticed a curious detail about Alfred Molina's Dr. Octopus arms. With hints of Iron Man red and gold, theories instantly bubbled online if Doc Ock had Stark Tech upgrades in Spider-Man: No Way Home.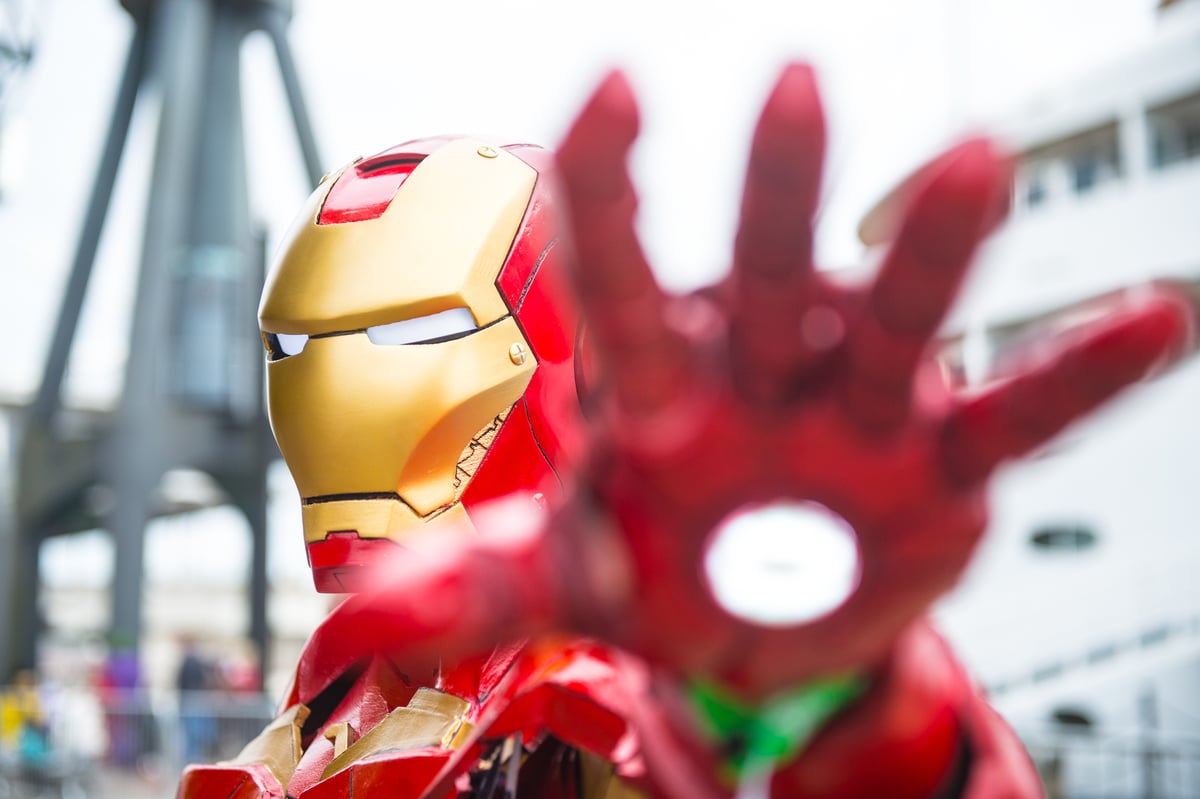 Fans theorize about the Doc Ock Stark Tech arms
New Spider-Man: No Way Home images revealed another look at the villain from the Sam Raimi trilogy, Dr. Octopus.
However, fans noticed that Doc Ock's tentacle arms looked a bit different.
They seemed to sport Iron Man's signature red and gold colors. Fans started asking if those tentacle arms were a Doc Ock Stark Tech fusion.
In early drafts of Tobey Maguire's Spider-Man 2, Sony planned for the arms to originate from Tony Stark. However, Sony and Marvel could not work out a deal at the time.
With the two companies collaborating more and more, the concept might have been reimplemented. However, some fans do not like the idea of Doc Ock using Stark Tech.
All of Tom Holland's Spider-Man villains in the MCU have come from Tony Stark
While fans love Tom Holland as Spider-Man, some pushback has come from all of his villains coming from Tony Stark grudges.
In Spider-Man: Homecoming, Michael Keaton's Vulture had a job to clean up New York after The Avengers. However, Stark's Damage Control shut down his operation. This caused him to turn to crime and battle Peter Parker.
In Spider-Man: Far From Home, Jake Gyllenhaal's Mysterio worked for Stark in the past. He teamed up with other disgruntled former Stark employees to create a fake superhero. He came to blows with Spider-Man for his connection to Stark.
An over-arching theme in Spider-Man: Far From Home was about Spider-Man stepping out from Iron Man's shadow. However, fans worry if Doc Ock using Stark Tech could regress the character.
Marvel has not released any word on if Dr. Octopus looks to use Stark Tech.
Does Dock Ock have Stark Tech on his tentacle arms in the new 'Spider-Man: No Way Home' image?
Some fans posted comparison pictures of the alleged Doc Ock Stark Tech arms and Dr. Octopus from Spider-Man 2.
The tentacle arms had a bronze, metallic coloring in Molina's original appearance as the Spider-Man villain. Comparing it to the new images for Spider-Man: No Way Home, the difference seems clear.
However, this color change could mean any number of things.
While fans fear Doc Ock could turn into another Iron Man villain, this version of Dr. Octopus had a redemption arc.
At the end of Spider-Man 2, Otto Octavius sacrifices himself to save the city. If Marvel looks to keep that version of the character, Doc Ock could team up with Tom Holland's Spider-Man.
If that happens, his tentacle arms could receive an exciting upgrade.
Source: Read Full Article