The CW's Superman & Lois doesn't strictly follow the comic books that its characters are based on. For example, Clark and Lois only have one child in the comics: Jonathan Kent. But in Superman & Lois, the famous couple has twin boys: Jonathan and Jordan. Plus, instead of Jonathan having superpowers in the series, Jordan is the one who inherited them. Still, fans wondered if Superman & Lois will adopt one aspect of Jonathan Kent from the comics.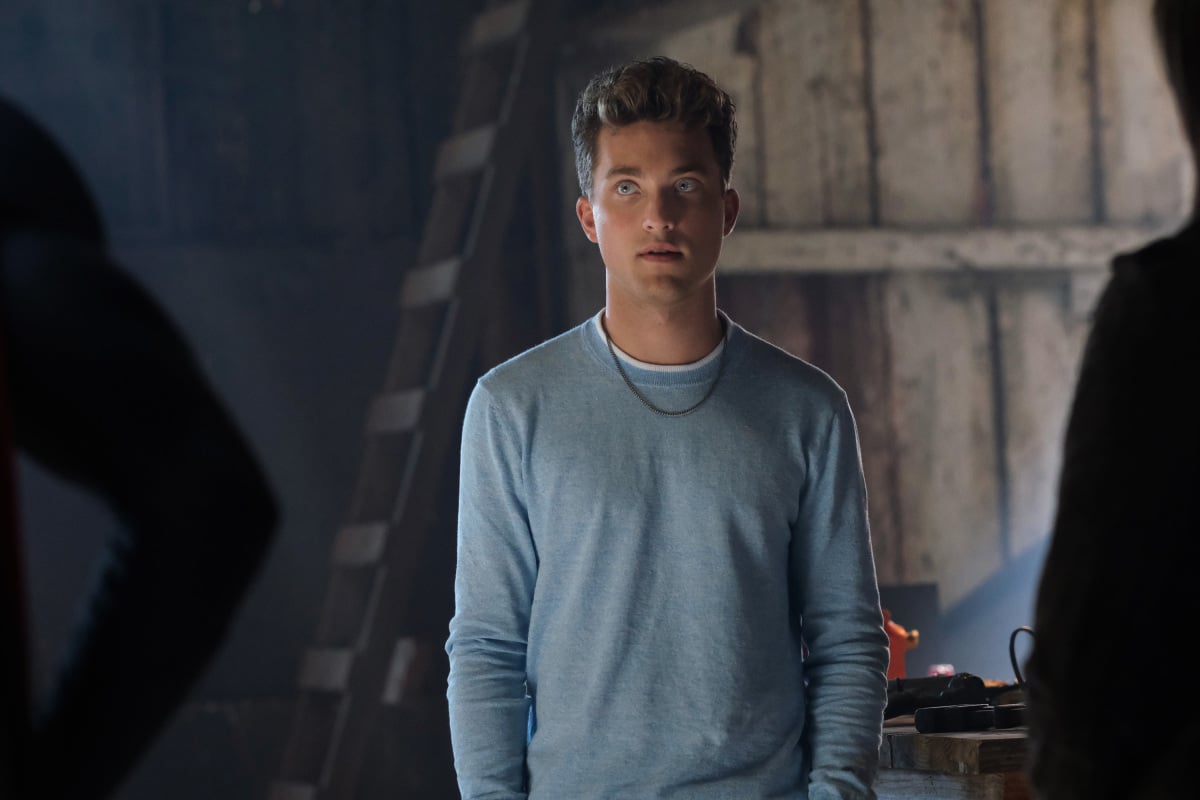 DC Comics announces that Jonathan Kent will come out as bisexual
At the beginning of Oct. 2021, DC Comics announced that Jonathan Kent, aka the new Superman, would come out as bisexual in the Nov. 9 issue of "Superman: Son of Kal-El #5." Jonathan will begin a romantic relationship with reporter Jay Nakamura in the issue. Per a press release, the story will take place "in the main continuity of the DC Multiverse."
Of course, this news was met with varying reactions from across the internet. Some fans were elated that DC would portray Superman as a part of the LGBTQ community. Others were not so happy and took to social media to express their anger.
But many fans were also curious if Superman & Lois would follow suit with the comic books and have Jonathan Kent come out as bisexual in future episodes.
Jordan Elsass addresses whether or not Jonathan Kent is bisexual in 'Superman & Lois'
Superman & Lois is the only place where fans can see a live-action version of Jonathan Kent. But, as mentioned before, Jonathan in the show is a lot different than the one who takes over for his dad as Superman in the comic books. And, according to the actor who portrays him, it doesn't sound like the series will make Jonathan canonically bisexual any time soon.
Jordan Elsass spoke with ComicBook.com regarding the recent DC Comics news. Elsass said, "That is the comic version of the character. This character is a different Earth, it's a different version. There's always that possibility, but it's looking like Jonathan Kent in this version is most likely straight. We don't even know if he has powers at this point."
So, Elsass didn't completely shut the door on Jonathan Kent coming out as bisexual in Superman & Lois. But, for now, the Arrowverse series will focus on other storylines. Perhaps Jonathan will show signs of inheriting his father's powers in season 2.
Everything we know about 'Superman & Lois' Season 2
The CW recently announced that Superman & Lois Season 2 would introduce a new character, Lt. Mitch Anderson, the "new sheriff in town" at the Department of Defense. Anderson is played by Ian Bohen, who will be reunited with his Teen Wolf co-star, Tyler Hoechlin.
The main cast includes Hoechlin as Clark Kent/Superman, Elizabeth Tulloch as Lois Lane, Jordan Elsass as Jonathan Kent, Alexander Garfin as Jordan Kent, Erik Valdez as Kyle Cushing, Inde Navarrette as Sarah Cushing, Wolé Parks as The Stranger/John Henry Irons, Emmanuelle Chriqui as Lana Lang Cushing, and Sofia Hasmik as Chrissy Beppo.
Superman & Lois Season 2 will premiere on The CW in early 2022. Fans can currently stream season 1 on HBO Max.
Source: Read Full Article