[Spoiler alert: The Bachelor Season 24 finale.] What is going on, Bachelor Nation fans? The grand finale of Peter Weber's season ended on March 10, leaving the bachelor to work on his relationship with Madison Prewett. Then two days later on March 12, Weber and Prewett announced their split. Meanwhile, Prewett was spotted on Selena Gomez's Instagram hanging out at Target. So are Gomez and Prewett friends? Fans are just confused at this point.
Selena Gomez and Madison Prewett from 'The Bachelor' hang out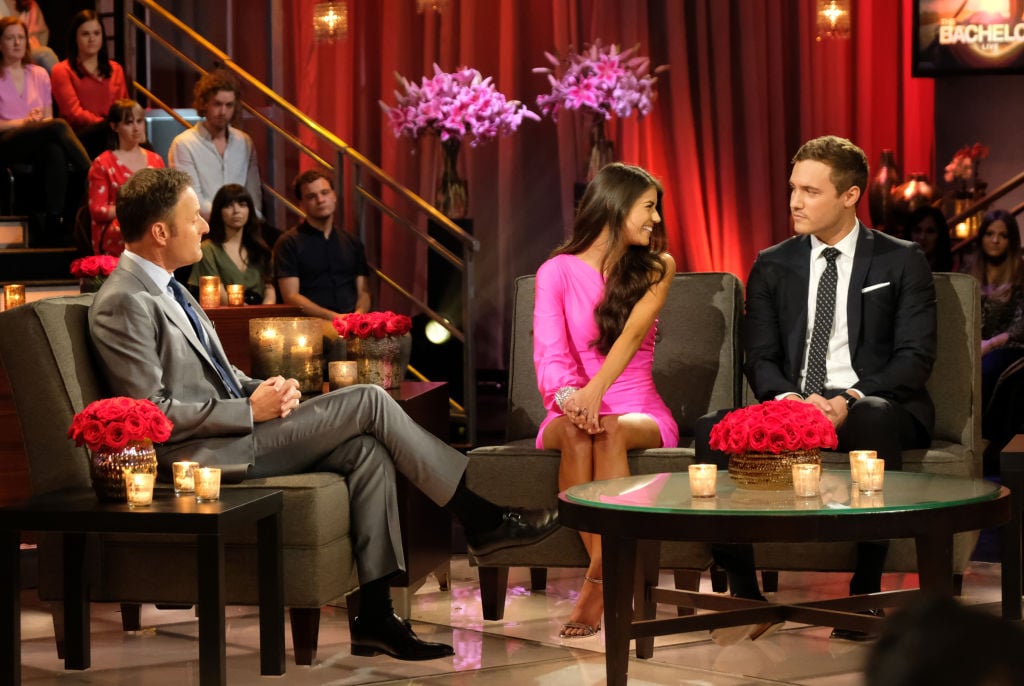 Late night on March 12, Gomez posted on her Instagram Stories to tell over 170 million followers to stay safe, presumably in the wake of the coronavirus (COVID-19). 
"Hey guys, I hope everyone is being safe and taking good care of yourselves," Gomez said. "I know you're probably tired of hearing about it. But I just wanted to let you know that I am praying and I'm thinking about everyone."
The "Lose You To Love Me" singer then revealed she was with a group of friends at Target to stock up on some board games. "We're gonna great night in," Gomez explained.
In the series of videos, Gomez also filmed one of the women in the friend group as they pondered over the selection of board games. And as any Bachelor Nation fan could see, it was Prewett. 
"Madi what game do you want?" Gomez asked The Bachelor star. "Umm, honestly anything," Prewett replied and laughed. "Everything looks great."
Madison Prewett shares her relationship with 'The Bachelor's Peter Weber ended on Instagram
Gomez's Instagram Story was released shortly after Prewett made the announcement about her breakup with Weber.
"So incredibly thankful for this amazing journey I've had the honor of being a part of. I have grown so much and am stronger than I was going in," Prewett wrote on Instagram. "I have learned the importance of acceptance, forgiveness, and grace. As Peter and I have decided to go our separate ways, I am confident that we will both move in the direction of our purpose and never forget that God has a plan in all things."
She continued: "I will always love and respect him. I am convinced our paths were meant to cross and we are both better because they did. @pilot_pete you are an amazing guy and I'm thankful for you. I will always be your biggest fan."
Meanwhile, Weber addressed the split with Prewett in a separate Instagram post. "Madi and I have mutually decided to not pursue our relationship any further," he wrote. "Believe me this was not easy for either of us to be ok with, but after a lot of honest conversations, we have agreed that this is what makes most sense for the two of us. The love and respect I have for Madi will continue to endure."
'The Bachelor' react to Selena Gomez's Instagram Story with Madison Prewett
When The Bachelor finale aired on ABC, Gomez shared her support for Prewett on social media. However, no one expected to see the pair casually hanging out, especially within minutes of Prewett's breakup announcement. On Reddit, one surprised fan wrote:
I don't know why but I can't wrap my mind around Selena Gomez just messaging Madi and asking to hang out…and all the sudden they're at target picking out boards games as if they've known each other forever? Didn't the finale air like 2 days ago? How on earth do I become friends with a celebrity that quick? It takes me 10 weeks just to feel comfortable enough to hang out with some nobody I met at a party.
"Haha I know," another fan added. "I AM SO CONFUSED. Need answers!!!!"
Meanwhile, other fans laughed at the situation, given the timeline.
"Madison is really out here hanging out with Selena Gomez after breaking up with Peter," a fan wrote on Twitter. "Okay sis go off."
"Madi casually sending out a break up announcement while at Target with Selena Gomez," a fan wrote on Reddit. "OKAYY MADI I SEE YOU."
Not going to lie, The Bachelor finale had far too many unfortunate moments — on all sides. So with Weber and Prewett's split behind them, it's about time for everyone to move on. But from the looks of Gomez's Instagram Story, Prewett seems to be in high spirits and will be just fine.
Read more: 'The Bachelor': Hannah Ann Sluss and Peter Weber's Breakup Timeline Fills in Every Red Flag
Source: Read Full Article