Welp, another one bites the dust. Just two days after the live Bachelor finale, Peter Weber and Madison Prewett have announced that they are no longer together. Though absolutely everyone in Bachelor nation could see the breakup coming from a mile away, people are surprised that it happened so soon. Just nights ago, both Prewett and Peter were so sure of their love that they were arguing with everyone about how they could make it work. So, what was the last straw? Did it have something to do with Peter's mom, Barbara Weber?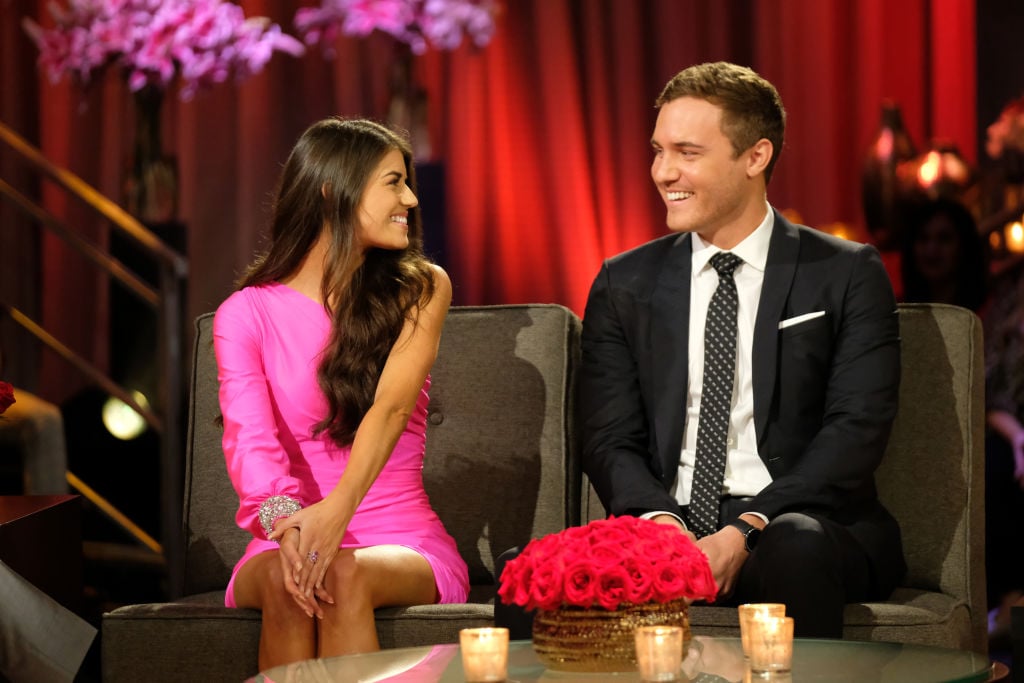 Peter Weber and Madison Prewett's rocky relationship
The beginning of a relationship is usually a happy time, which it's why it's called the honeymoon period. The beginning of Peter and Prewett's relationship was full of nothing but stress. The two were just too different to ever be on the same page. After Peter admitted to being intimate with at least one of the other women in the Fantasy Suites, Prewett pulled back from the relationship.
Later, she sent herself home, claiming she and Peter were not compatible.
Barbara Weber was not a fan of Madison Prewett
After spending time with Prewett in Australia, Barbara was not impressed and she told Peter to pick Hannah Ann Sluss instead. After filming wrapped, Barbara sent a message to blogger Reality Steve, detailing why she didn't like Prewett.
"Unfortunately what wasn't shown was how it all started," she wrote. "Madison had us wait 3 hours because she didn't want to come in to meet us. My son begged her to do so. Once in she never offered an apology (keep in mind we had traveled across the world to meet both girls). When I asked her if she loved my son she said NO! And that she would not accept a proposal in 4 days. (Then what was she doing there?) My son Jack pointed out to Peter that in the small time he was there she was all about herself and not about Peter. Trust me when I say all that glitters is not gold!!! Thank you."
Was Barbara Weber the reason Peter and Madison split up?
Barbara was vocally unsupportive of Prewett and Peter's relationship on the live finale and said that her son would have to fail to succeed, meaning he would have to just learn the hard way that Prewett wasn't the one for him.
Peter still lives with his parents, so being at odds with them probably was not easy. Host Chris Harrison even admitted that the feud splintered Peter's family.
When announcing his breakup, Peter didn't go into details about the split, instead he explained that it was just the best decision for both of them.
"Madi and I have mutually decided to not pursue our relationship any further," he wrote in an Instagram post. "Believe me this was not easy for either of us to be ok with, but after a lot of honest conversations, we have agreed that this is what makes most sense for the two of us. The love and respect I have for Madi will continue to endure."
Prewett also broke the news on her Instagram.
"As Peter and I have decided to go our separate ways, I am confident that we will both move in the direction of our purpose and never forget that God has a plan in all things," she wrote. "I will always love and respect him. I am convinced our paths were meant to cross and we are both better because they did. @pilot_pete you are an amazing guy and I'm thankful for you. I will always be your biggest fan."
Source: Read Full Article