As John Walker, The Falcon and the Winter Soldier star Wyatt Russell is the first to put on Captain America's suit after Chris Evans. Apparently, it wasn't an easy thing to do. Because while filming the Marvel series, Russell says he begged producers to let him take off the Captain America helmet.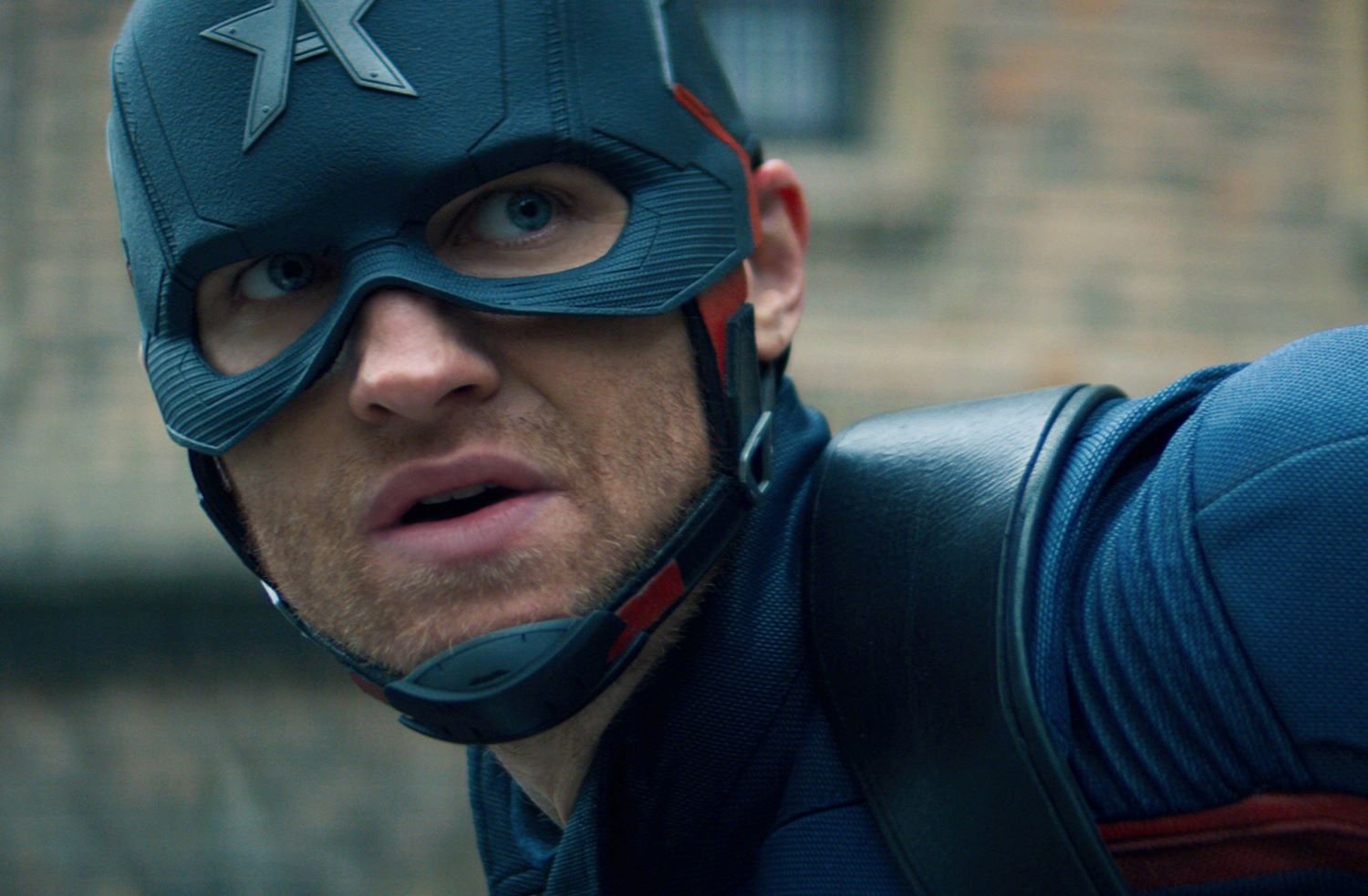 [Spoiler alert: This article contains spoilers for episode 4 of The Falcon and the Winter Soldier.]
Wyatt Russell is the new Captain America in 'The Falcon and the Winter Soldier'
In The Falcon and the Winter Soldier, Wyatt Russell plays John Walker, a decorated soldier tapped by the U.S. government to take Captain America's title after Steve Rogers steps down. And while Walker knows he isn't Steve's first choice, he tries to prove to himself and the world that he can be a good superhero.
But in episode 4, Walker's insecurities begin to surface. Unlike Steve, Bucky (Sebastian Stan), or the Flag-Smashers he's up against, Walker isn't a superhuman. So when he finds a vial of the supers soldier serum on Karli (Erinn Kellyman), he takes it.
And when his friend and partner, Lemar Hoskins, aka Battlestar (Clé Bennett), is killed by the Flag-Smashers, Walker loses his cool. He murders one of them in front of a crowd, using Cap's shield to bash in the guy's body.
Walker's actions go against everything that Steve stood for. So, he'll likely have to give up the shield before the season is over.
Why Wyatt Russell begged to take off the Captain America helmet
In a recent interview with BBC Radio 1, Russell revealed how hard it was to act and convey emotion in the Captain America helmet. And he admitted that he asked if he could take it off multiple times.
"Every time [I'd] go into a scene, I was begging them, 'Can I take my helmet off?' Please let me get my helmet off. I'll do anything. I'll give back my salary to take the helmet off,'" The Falcon and the Winter Soldier star said. "But you gotta do it, and you gotta embrace it."
But in the end, Russell realized that he could use the helmet's discomfort to portray Walker's insecurities. "Part of the interesting thing that I actually did like, and played into maybe a little bit was, that it was uncomfortable," he explained. "And maybe this guy is a little uncomfortable in the thing."
"And that's why I'm happy that it's apparently coming through," Russell added. "If the guy was totally comfortable in the suit, then what would be interesting about that? So there's an inherent uncomfort in the acting of it, and then there's an inherent uncomfort in literally just wearing it. It's just a very uncomfortable thing to wear."
New episodes of The Falcon and the Winter Soldier stream Fridays on Disney+. The series finale airs on April 23.
Source: Read Full Article