The Netflix series The Umbrella Academy landed on Netflix in 2019 and has since made its way to being one of the streaming platform's most-watched shows. It's based on the graphic novels by Gerard Way and Gabriel Bá. While the show sticks relatively close to the overall plot of the graphic novels, it does make quite a few things about characters within the series.
Diego Hargreeves, played by David Castañeda, is one of those characters. Here are some of the differences between the graphic novels and the series.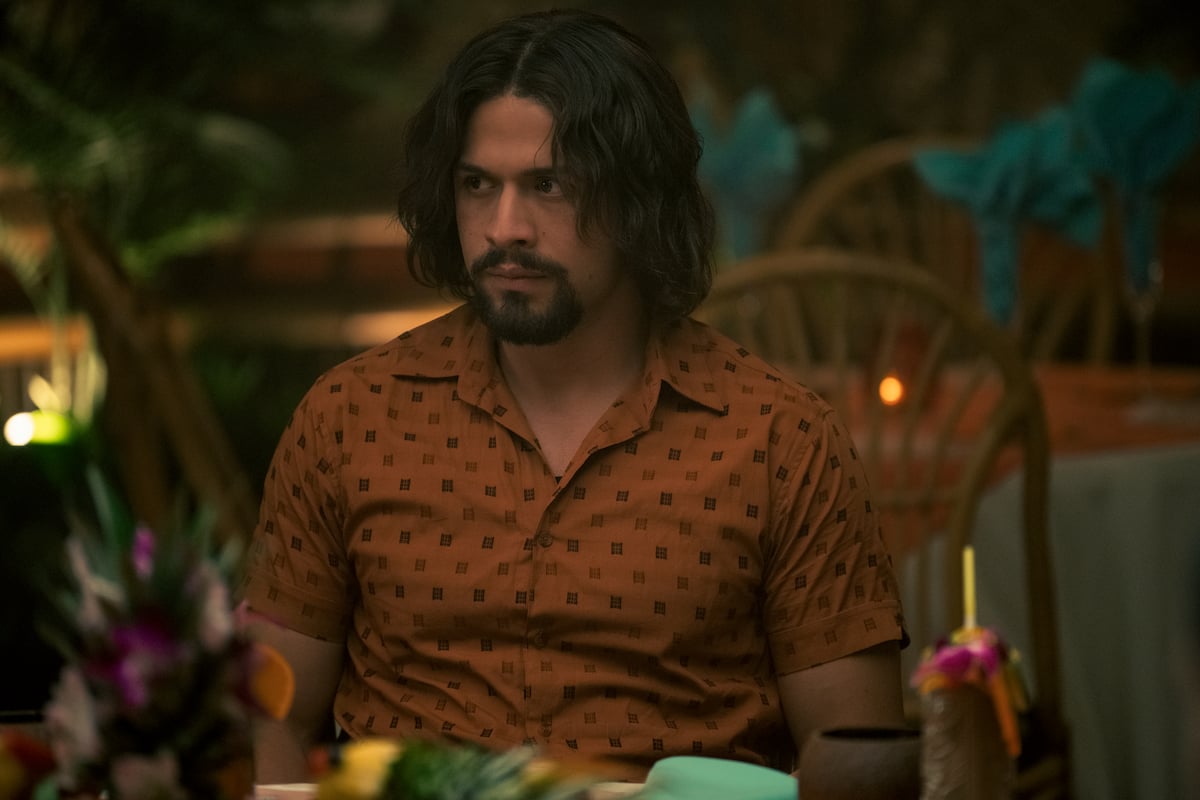 Diego has more than one superpower in 'The Umbrella Academy' novels
This is one of the most significant differences Diego has between the graphic novels and the television series. In the comics, Diego can throw knives with perfect aim, but that's not all. He also has the ability to breathe underwater. Seems odd, right? But it does give us an answer as to why his nickname is The Kraken in the graphic novels.
We aren't sure why anyone would really need this skill, but nevertheless, it's one that Diego possesses. However, we can see why showrunner Steve Blackman may have chosen to leave this power out so far. That's not to say we won't see it in future episodes of The Umbrella Academy.
Blackman spoke to Uproxx in July 2020 about how he wants the Hargreeves siblings' powers to continue to evolve.
"Something I'm trying to do, which is slightly different than the novels is having the powers in the TV universe always evolving. Because remember, they broke apart when they were teenagers. They didn't finish their training with their dad, and they're still sort of discovering stuff. One of the other things we're going to find out going forward is they're stronger together, their powers work better when they're together as a team than when they're apart. But I see all their powers changing a lot, going into future seasons."
Luther isn't the only one in love with a sibling
Many people find the relationship between Luther (Tom Hopper) and Allison (Emmy Raver-Lampman) a bit icky. We know they're not biologically related, by still, there's something about their romance off-putting. If you're one of those people, we have bad news.
In the series, Vanya and Diego don't seem to even really like one another, let alone have romantic feelings for each other. That's not the case for The Umbrella Academy graphic novels. In the comics, both Diego and Vanya feel like they don't fit in with the rest of their siblings and soon form a close-knit relationship. Eventually, Diego starts to have romantic feelings for Vanya, and yeah, it's just as weird as when it happens between Luther and Allison.
Diego is missing a body part in 'The Umbrella Academy' graphic novels
In the Netflix series, the only thing Diego seems to be missing is a good attitude. The man is forever-cranky. A lot of it stems from the tension built up between him and Luther constantly trying to prove they're the true leader of The Umbrella Academy.
That tension is still there in the graphic novels, but one of Diego's eyes is not. The books never explain how he lost his eye, but some expect it to happen in futures comics. Of course, that means Diego could lose an eye in the tv series at some point.
While there's no word on a release date for The Umbrella Academy Season 3, fans hope it will debut in the earlier part of 2022. For now, viewers will have to settle for rewatching the first two seasons on Netflix.
Source: Read Full Article