Savannah Guthrie clearly has many talents. As a co-anchor of NBC's Today Show since 2012, the veteran journalist conducts hard-hitting interviews with some of the news cycle's most notable personalities while juggling a busy home life with her husband and two kids. Yet Guthrie confessed she still needs to conquer the kitchen and is attempting to learn on the air.
Savannah Guthrie comes clean on cooking
In an essay for Today.com, Guthrie fully discloses her lack of culinary credentials and understands why fans may question her ability to head a program creating any sort of cuisine.
"I can't cook, and I'm hosting a new cooking show," Guthrie wrote. "I know what you're thinking: 'Wait, what? How did this happen? Why? And … why would anyone watch this show?' All good questions."
Guthrie gave props to husband, Michael Feldman, who covers for her less-than-stellar kitchen skills.
"If you have watched Today over the years, you are aware that I am, um, challenged in the kitchen," she remarked. "Over the years, our well-meaning producers have tried to teach me how to cook many times, even enlisting A-list chefs to attempt the impossible. Spoiler alert: I never did learn. Thankfully, I have a husband who can cook and a weekday babysitter who makes healthy dinners for my kids. I'm beyond lucky."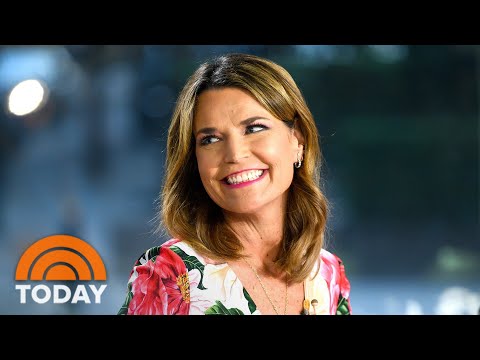 Guthrie listed the skills she's hoping to gain through her new show, Starting From Scratch, and revealed she needs help with even the basics.
"I need to learn … everything," she shared. "I don't know how to chop an onion, I don't know how to cut herbs, I don't know how to hard-boil an egg. I don't know when the chicken (or beef or fish or tofu) is ready to be turned over. The only way to learn is to just do it — and to ask plenty of stupid questions along the way."
According to Yahoo! Life, the first episode of Starting From Scratch can be streamed on Today All Day and Peacock. Six more episodes will be released in 2022. Guthrie described the format of the show and how she will be tutored on the air by a culinary expert in each episode.
"Every week, I will attempt a menu from scratch," the Today star explained. "I will be joined by an actual, real-life, honest-to-goodness chef, someone who is patient enough to watch this painful process unfold and answer every one of my goofball inquiries, kind of like my own personal Butterball hotline."
Savannah Guthrie promises fun along the cooking journey
Guthrie's relatability is one of the many reasons she resonates with viewers. Her self-professed cooking challenges are sure to endear her even more to fans, and the Today star is hoping to help others along the way.
"Starting from Scratch is my earnest, heartfelt and unintentionally comical culinary journey," Guthrie wrote. "It's for you, person who wouldn't mind learning to cook but doesn't have the time … or talent. It's for you, person who thinks it might just be nice to put something on the table every once in a while that didn't come in a Styrofoam container. It's for you, person who will enjoy the shock of family members seeing you in the kitchen doing something other than mixing a drink or getting ice cream from the freezer. Join me!"
Guthrie added, "It will be fun, educational and only one of us will get burned (yep, me, in the first episode)."
Source: Read Full Article