We've had nearly two years to digest the timeline-hopping, body-switching turmoil of Westworld's sophomore season. Now that teasers and trailers have dropped hints of what's to come in Season 3, fans of the groundbreaking HBO series are once again chewing over their theories.
But before we dig too deep into whose consciousness is in which body and which world is the "real world," let's nail down the basics: Here's everything we know about the forthcoming season thus far.
When will Westworld Season 3 air?
Westworld is set to air the first episode, "Parce Domine," on March 15, nearly 20 months after the end of Season 2.
The drama's second season premiered Sunday, April 22, after a 16-month hiatus. "We said very early on that we wouldn't be able to turn this around every year," co-creator and executive producer Jonathan Nolan told The Hollywood Reporter in December 2016. He also hinted the time between seasons would likely span a year and a half. "In film, my other life … the best we could do is turn another one around in three years. I really feel like we're splitting the difference here."
Is there a trailer yet?
Yes! In fact, there's a few, though some are teasers. Here's what HBO has released to stoke the stans.
Who's in it?
Most of the series' main characters are returning this season, including Dolores (Evan Rachel Wood), Bernard (Jeffrey Wright), Maeve (Thandie Newton), Charlotte (Tessa Thompson), Stubbs (Luke Hemsworth), Hector (Rodrigo Santoro), and the Man in Black (Ed Harris).
But it's the newcomers who offer a glimpse of how this season might diverge from its predecessors. Breaking Bad's Aaron Paul plays a human (at least, we assume?) named Caleb, who teams with Dolores in the "real world" to take on the company that created Westworld and its robot hosts.
Paul isn't the only new face. Lena Waithe, Scott Mescudi (Kid Cudi), Vincent Cassel, John Gallagher Jr., Michael Ealy, Tommy Flanagan, and even NFL superstar Marshawn Lynch are set to appear. (In delightful news, Beast Mode is playing a character named "Giggles," HBO confirmed.)
Stars Katja Herbers (Grace) and Angela Sarafyan (Clementine) have separately told BAZAAR.com they hope to return for the third season, but neither has yet to be confirmed.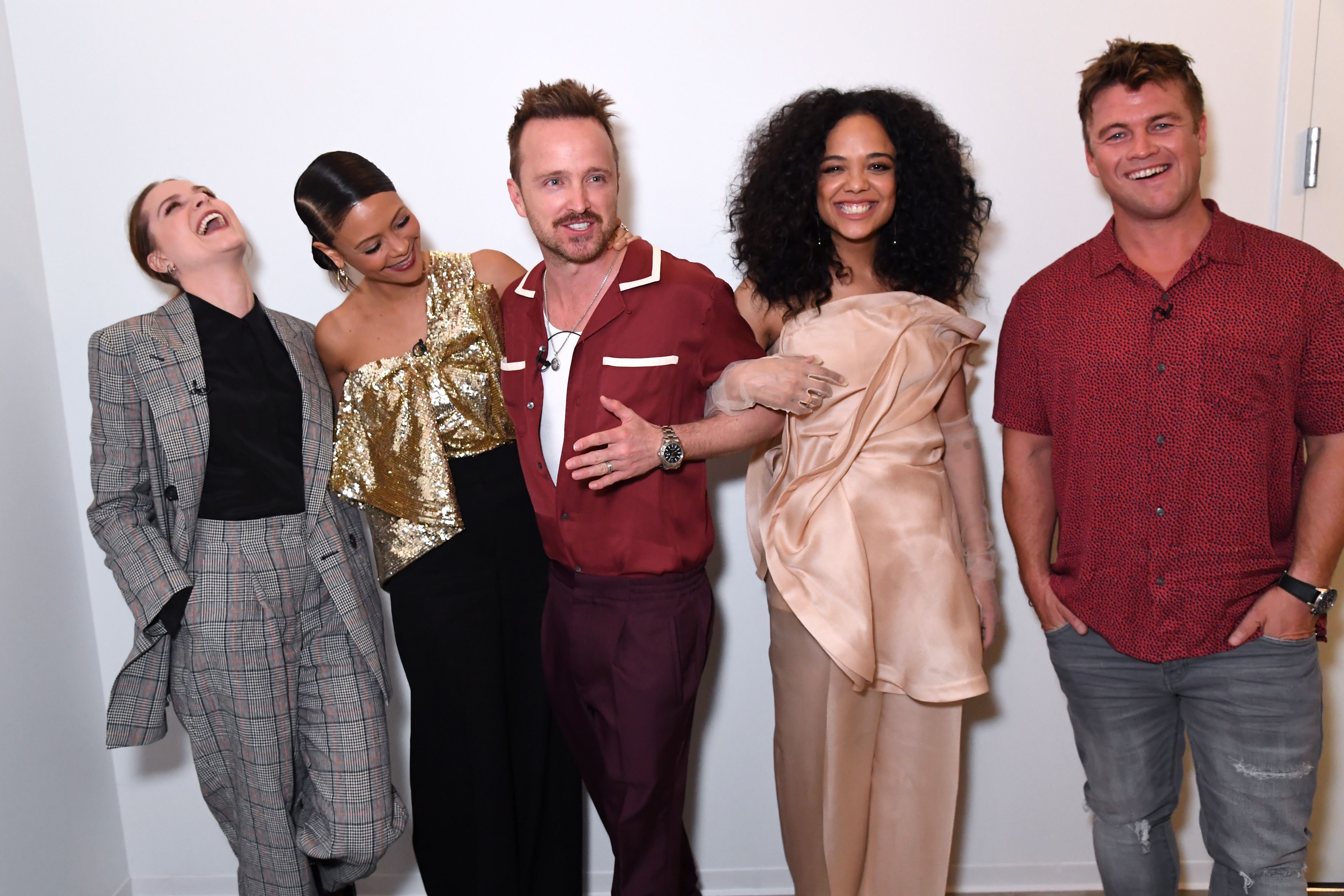 What will it be about?
The showrunners are famously tight-lipped about what, precisely, the future holds for Westworld, but the trailers illuminate a few key plot points that we can expect Season 3 to explore:
What do we need to remember from Season 2?
The 10 episodes leading up to Season 3 were almost universally criticized for their lack of cohesion. Still, that leaves plenty to unpack as we barrel toward the premiere date. Here's where we left off in 2018. Spoilers ahead!
There are still dozens, if not hundreds, of questions for the Westworld creators to answer in Season 3, so if you're still struggling to wrap your head around all the brains in different bodies, don't worry: The future is coming.
Source: Read Full Article