The following article includes references to depression and allegations of sexual assault.
Back in the early aughts, The WB was home to some of the best teen dramas — like "One Tree Hill" and "Gilmore Girls" — but it brought something unique to the screen in "Charmed." The fantasy series followed three fiercely strong and independent sisters who discovered they were witches and that it was their destiny to save the world from demons. Alongside its exciting supernatural drama, the show was packed full of romance, cute outfits, and punchy cultural references which made "Charmed" instantly beloved.
Shannen Doherty, Holly Marie Combs, and Alyssa Milano played the original Halliwell witch trio, Prue, Piper and Phoebe. However, Doherty left "Charmed" after Season 3 and was essentially replaced by Rose McGowan, who played their long-lost half-sister, Paige Matthews. Alongside its impressive main cast, "Charmed" had regular guest appearances from A-list actors, including Amy Adams, Norman Reedus, and Billy Zane.
This fan-favorite supernatural series, which began airing in 1998 and enjoyed an eight-season run, celebrated the fifteen-year anniversary of its last episode, "Forever Charmed," on May 28, 2021. But despite the show's long absence from screens, "Charmed" still has a cult following that remains dedicated to the series, and some of the original actors have publicly clashed with the show's reboot. While we can still hope for a reboot with the OG cast, too, let's find out what our favorite witches, Whitelighters, and mortals are up to today.
Shannen Doherty returned to her 90210 roots after Charmed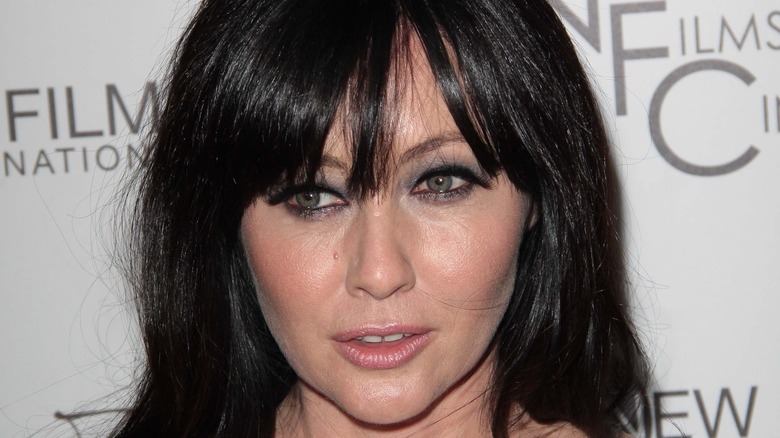 Shannen Doherty played Prue Halliwell, the oldest sister in the "Charmed" trio. Prue was arguably the strongest of the three witches, so it shocked viewers when she was killed off in the Season 3 finale. Doherty's untimely departure from the series was apparently the result of behind-the-scenes tensions with her co-star, Alyssa Milano (via E!). Their rumored feud allegedly culminated in Milano calling for her on-screen sister to be fired, though Doherty reportedly quit first. "There was too much drama on the set," Doherty told ET following her exit, though the actors have since buried the animosity between them, according to Milano.
Prior to "Charmed," Doherty gained international fame playing Brenda Walsh on the teen drama, "Beverly Hills, 90210." Doherty later returned to her roots, guest-starring in the "90210" reboot from 2008 to 2009 alongside fellow original cast member Jennie Garth. And in 2019, the pair reunited with the entire cast for "BH90210," the latest reboot of the franchise.
The following year, the actor opened up about her stage four breast cancer diagnosis. "It's a bitter pill to swallow," she concluded of the disease's return on "Good Morning America". Despite her diagnosis and an impressive net worth of $5 million, Doherty has continued acting and directing. "It's like anybody with Stage IV faces this sort of thing, where others want to put you out to pasture," she told Elle. "I'm not ready for pasture. I've got a lot of life in me."
Holly Marie Combs has done her best to keep the Charmed fandom alive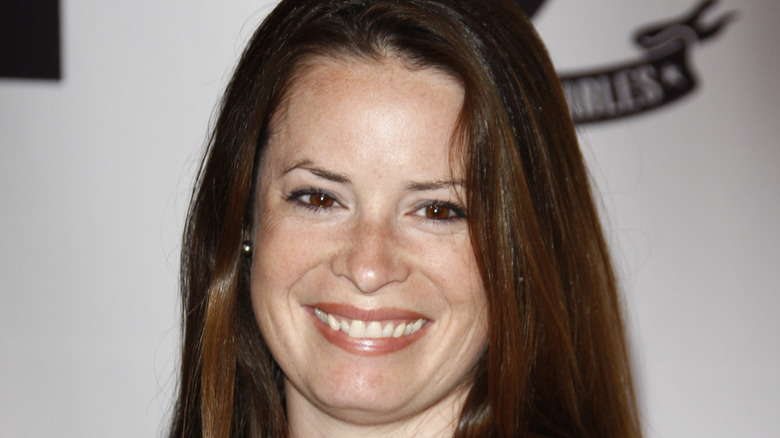 Holly Marie Combs is best known for playing the powerful witch, Piper Halliwell, on "Charmed." In the first three seasons of the series, Piper was often seen as the peacekeeping middle sister, but she took on a protective big-sister role for Phoebe and Paige following Prue's death.
In the years since the series ended, Combs has been doing her best to keep the "Charmed" fandom alive. "It was such a big part of my life that it doesn't seem like it was that long ago," Combs told TheAUReview.com in 2016. The actor frequently travels the world to attend Comic-Con events and speak on "Charmed" panels, and she is often seen alongside her former co-stars, Brian Krause and Drew Fuller. Combs recognizes that "Charmed" still has a dedicated fanbase, adding, "It's still very much at the forefront of many peoples' lives and consciousnesses that doing stuff like these conventions really does bring it to my attention that people do still watch it." When she spoke to her friend and former co-star, Rose McGowan, on Instagram in 2020, Combs even teased that the original cast would be up for rebooting the original series for Netflix.
Alongside her "Charmed" work and a busy family life, Combs has continued acting, most notably joining the cast of "Pretty Little Liars" as Ella Montgomery, the mother of titular character Aria. The actor believes she's "been incredibly lucky" to have been part of another long-running series, per her interview with  TheAUReview.com.
Alyssa Milano balances acting and activism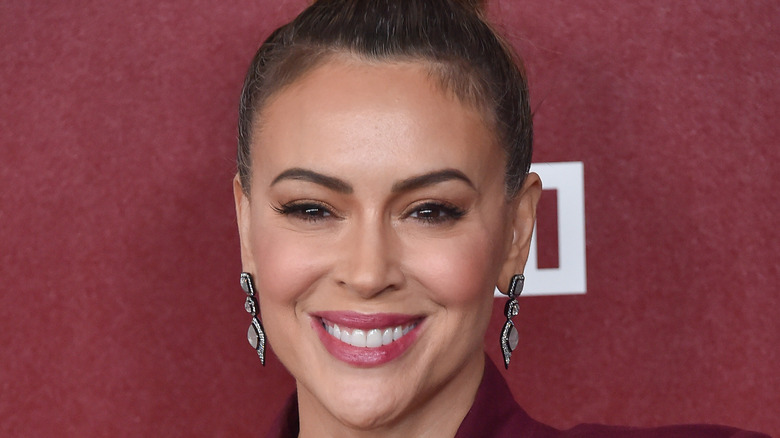 Alyssa Milano played Phoebe Halliwell, the youngest sister in the original "Charmed" trio. Phoebe was initially portrayed as carefree and irresponsible, but she soon matured into a dependable character, even gaining a job as a high-profile advice columnist (which became an important part of her character arc).
Since "Charmed" ended, Milano has continued acting, starring in shows like "My Name is Earl" and "Insatiable," and appearing as a host and judge on "Project Runway All Stars." In 2019, the "Mistresses" actor reunited with her "Charmed" sister, Holly Marie Combs, for a guest appearance on "Grey's Anatomy." The pair, who hadn't been seen on-screen together since the "Charmed" finale in 2006, played sisters once again. "It was incredible to see Holly and Alyssa work together again," said "Grey's Anatomy" and former "Charmed" producer, Krista Vernoff, to People. "They are powerful women, forces of nature, and I so deeply admire their political activism. It was nice to see the joy and fun they brought out in each other, too, as if no time had passed."
In addition to acting and raising a family with her husband, David Bugliari, Milano balances her work as a social activist. She became one of the prominent voices behind Tarana Burke's #MeToo Movement in 2017, after she helped popularize the seminal hashtag. "The times in my life where I've felt most fearless have been in those moments of activism," Milano, who frequently attends rallies and political events, told The Washington Post.
Rose McGowan prefers to work behind the scenes these days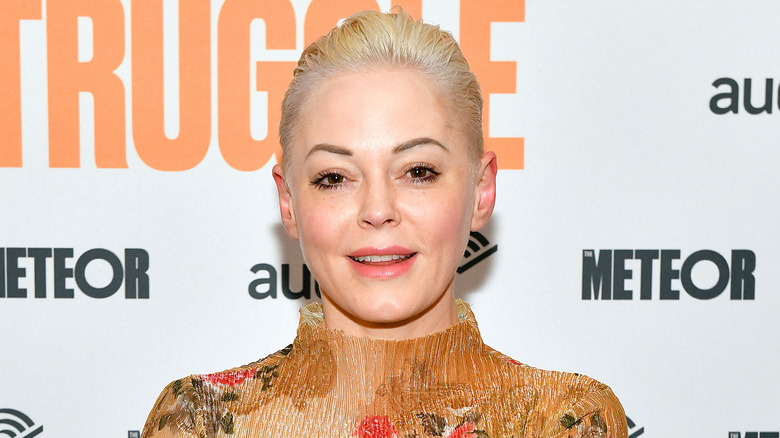 Rose McGowan joined the cast of "Charmed" in Season 4 as Paige Matthews. She was the long-long half-sister of the Halliwell sisters, who was given up for adoption at birth (because she was born out of a forbidden magical affair). However, when Piper and Phoebe discover her existence following Prue's death, they embrace Paige and reconstitute "The Charmed Ones." "I learned a lot from playing Paige Matthews in the original 'Charmed," McGowan wrote on Instagram in 2021. "I learned that goodness can win. I learned that it's okay to be silly, loving and goofy. I learned that I was magic too."
McGowan initially continued acting after "Charmed" ended, scoring roles in "Nip/Tuck," "Once Upon a Time," and "Fifty Dead Men Walking." However, she quickly turned her attention behind the camera, making her directorial debut with "Dawn" in 2014. "I am a big film and art buff, I think better films would be made if more people were," she told The Hollywood Reporter. As a passionate feminist and LGBTQ+ activist, McGowan's work and activism collided in "Dawn." "I'm incredibly proud of it," she said to ABC News. "The moral of the story is that the predator can either be a monster, he can look like a monster, or he can be the beautiful young man. But they're doing the same psychological damage." 
Following "Dawn," McGowan came forward with allegations against disgraced producer and convicted sex offender Harvey Weinstein and has been using her memoir, "Brave," and her social movement, "Rose Army," to fight for what she calls a "Cultural Reset."
If you or anyone you know has been a victim of sexual assault, help is available. Visit the Rape, Abuse & Incest National Network website or contact RAINN's National Helpline at 1-800-656-HOPE (4673).
Brian Krause has stuck to sci-fi and thrillers since Charmed ended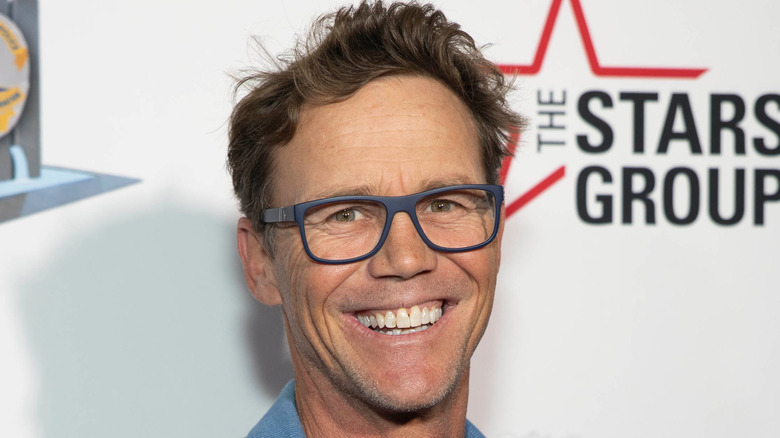 On "Charmed," Brian Krause played the integral character, Leo Wyatt. Not only was he Piper's love interest for most of the series, but Leo also provided "The Charmed Ones" with magical guidance as their Whitelighter. Leo had his share of magical transformations over the years, though, becoming an Elder, then an Avatar, and ultimately a mortal.
Since "Charmed" ended, Krause has continued acting, finding work in a range of film and television roles. Though Krause has said that he never intended to be typecast, the actor tends to be drawn to thrillers and the supernatural, appearing in television shows and films like "House of Purgatory," "Cucuy: The Boogeyman," and "Cypher." However, his love of the supernatural extends to more than just his onscreen career, too. "I'm into ancient aliens, and I'm a believer, and I'm a believer in witchcraft," Krause revealed to Assignment X in 2019. "This sort of thing has been around for millennia. People believed in it thousands of years ago, and to discount it would be silly. I think when I did 'Charmed,' it was something I looked into a lot, as far as the witchcraft, the good and evil, the yin and yang of it all."
As of this writing, Krause's most recent project, "The Demonologist," also concentrates on the supernatural, leading the actor to explain how he continually tries to educate himself on the topic.
Julian McMahon has had great success on television since Charmed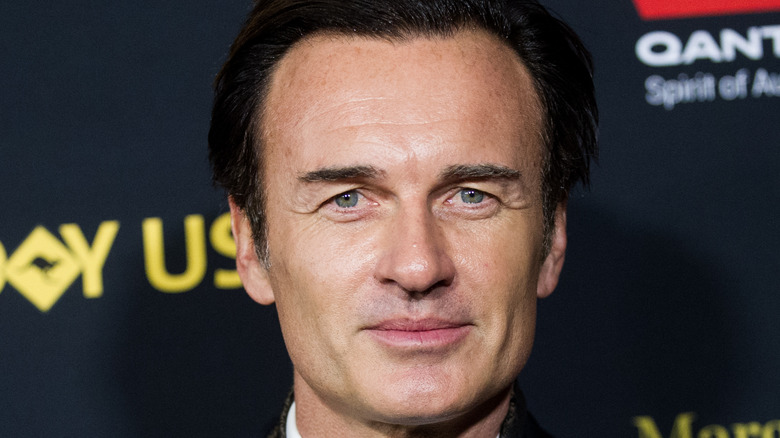 Australian-born actor Julian McMahon portrayed Cole Turner, a.k.a. Balthazar, the demon viewers loved to hate on "Charmed." He joined as a series regular between the third and fifth seasons: While Cole initially set out to kill "The Charmed Ones," he switched sides when he fell in love with Phoebe … at least, until he turned evil and the sisters had to vanquish him — twice. Thankfully, no one who dies on "Charmed" is ever really gone for good, and McMahon reprised his role in Season 7 as a spirit trapped between life and death.
McMahon has enjoyed a successful television career since departing "Charmed" with major roles in shows like "Nip/Tuck," "Runaways," and "FBI: Most Wanted." Though he has also bagged a few film credits ("Fantastic Four: Rise of The Silver Surfer" and "Monster Party"), McMahon has admitted that he prefers working in TV because of the close bonds he makes on set. "It's like a stable of people with whom you connect and people who you trust," the actor told BriefTake in 2020.
While his successful onscreen career has obviously been lucrative for the actor, who has an impressive net worth of $16 million, "Charmed" still holds a special place in McMahon's heart. "It was a great show for me," he told TV Guide. "When I first signed on to that show, I think it was, like, six episodes or something, and I ended up staying for three years … if I had the opportunity to do that again, I would."
Kaley Cuoco got really famous when she traded magic for science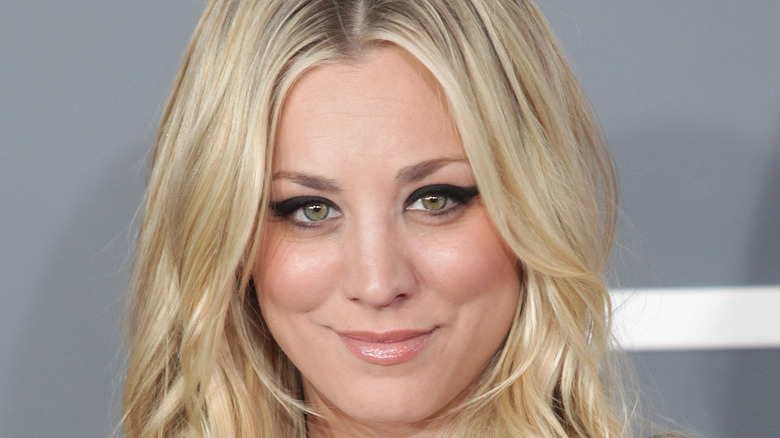 Before she gained international fame as Penny on "The Big Bang Theory," Kaley Cuoco had a pretty big role in the eighth season of "Charmed." She played Billie Jenkins, a witch relatively new to the craft who turned to "The Charmed Ones" for guidance.
It's hard to imagine the last season of "Charmed" without Billie, who became like a sister to Piper, Phoebe, and Paige, but Cuoco admitted to Yahoo! Entertainment that she was "very nervous" being the "new girl" on set. "I came into that in their final year, which is really hard to do," she said. "The girls are really set in their ways, and I was the new girl." Thankfully, Cuoco was immediately comforted by a kind welcome from one of her co-stars. "Alyssa [Milano] came running up to me, gave me this huge hug and said, 'Welcome to our show.'"
Working on a successful show like "Charmed" set the tone of Cuoco's career path, as she had a main role on "TBBT" until it ended in 2019. The following year, she starred in "The Flight Attendant," for which she received her first Golden Globe nomination (via Insider). While the actor-producer was busy rocking her career, Cuoco also married the equestrian Karl Cook. "We have separate lives and then our lives come together," Cuoco explained on the "Brad Behavior" podcast (via ET), noting that their careers often keep them apart, but that this works well for the couple. "He's so supportive of me," she added.
Jennifer Rhodes has had a thriving career as a guest actor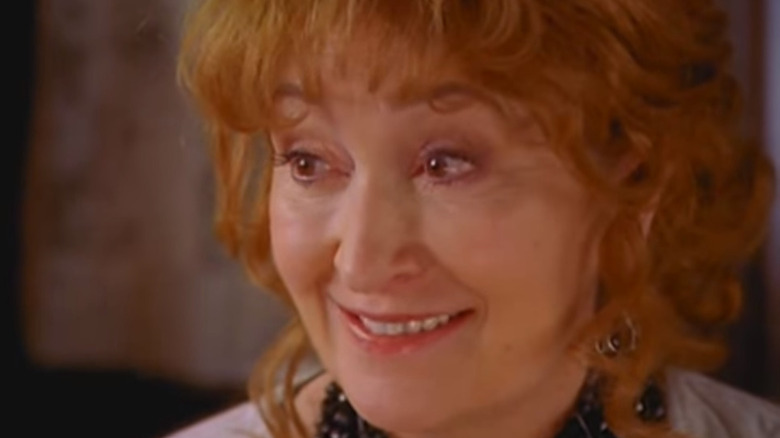 Jennifer Rhodes played Penny Halliwell, the beloved Grams of Prue, Piper, Phoebe, and Paige in "Charmed." However, her character actually died before the show began so she appeared only as a corporeal ghost or in flashbacks. Despite her undead status, Penny was an important part of the series, with Rhodes being the only guest actor to appear in all eight seasons of "Charmed."
"When I first read for Charmed, it was for two episodes but I wound up appearing in 16 episodes over the eight years. The popularity of it still today is amazing and over the years," Rhodes said in a 2020 interview with GrueMonkey. Like many of her co-stars, Rhodes has also found time to go to "Charmed" conventions and celebrate the show's fandom. "It has been a wonderful experience for me in many ways," she added.
Apart from "Charmed," Rhodes has had a thriving career as a guest actor over the last four decades, including appearances in episodes of "Gilmore Girls," "The Young and the Restless," "Grey's Anatomy," and "All Rise." Out of all her guest-starring credits, two stand out as particular favorites to Rhodes. "'Quantum Leap' was a role I just always loved doing," she said on "The Quantum Leap Podcast," noting, "That role was one of my favorite roles of guest starring on television, other than 'Charmed,' of course, [where] I got to do the same part many, many times."
Finola Hughes had a full schedule after Charmed ended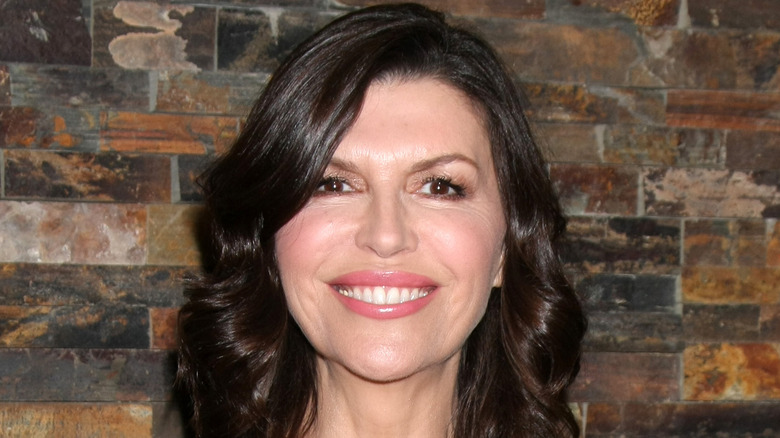 English actor Fiona Hughes played Patricia "Patty" Halliwell, the mother of "The Charmed Ones." Like her on-screen mother, Penny, Patty died before her daughters received their powers, so she appeared in spirit form to offer them guidance when they most needed it.
Hughes looks back at her time on "Charmed" fondly: "I loved working with those girls," the actor dished to TV Source Magazine in 2009. "Those girls are super talented and super funny. Shann[en Doherty], Rose McGowan, all of them, because I got to work with all four of them." However, Hughes admitted that her busy schedule made appearing on "Charmed" tricky. "I moved to New York to shoot 'All My Children,' then I wasn't able to go on the show as often as if I had remained in Los Angeles," she explained.
After the series ended, Hughes continued to work in soaps, rejoining the cast of "General Hospital" as Anna Devane — a role that she had left prior to "Charmed." Alongside her demanding job, Hughes is devoting as much time to her family, which means her schedule is always full. "I can't always say that I'm always on top of it, but there's certain things that you can't let slip, like your family — you can't screw that up," she told Soap Opera Digest. But the actor shows no signs of slowing down and continues to add projects to her roster, like the IGTV series, "Enter Exit," which she created with screenwriter Matt Boren during the COVID-19 lockdowns.
Greg Vaughan chose soap operas over the supernatural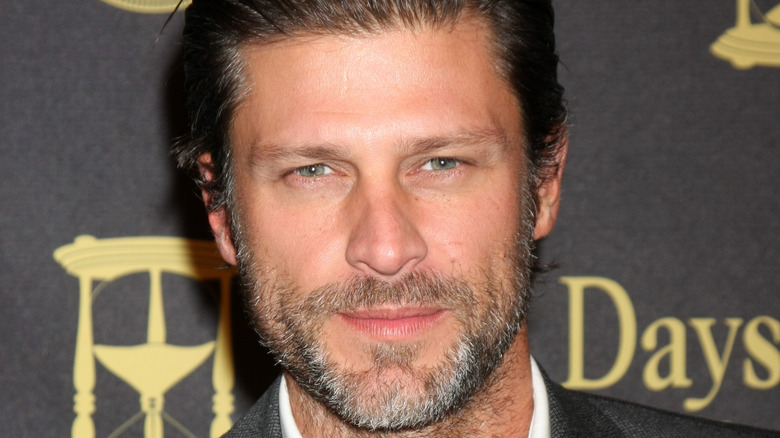 Greg Vaughn was a regular fixture of the second season of "Charmed," playing the handsome neighbor next door and love interest for Piper while she and Leo were on a break. However, Vaughan admitted to Soap Opera Digest that the experience "had its highs and lows." He explained, "Everybody was preparing me for the worst before I went in, but I'm a very open-minded person." It doesn't sound like Vaughan witnessed any extreme behind-the-scenes drama, but he remembered that "there was some food-fight action" with Holly Marie Combs. "It tamed down, but it was very real at the moment," he joked.
Like former "Charmed" actor Finola Hughes, Vaughn chose soaps over the supernatural, appearing on "General Hospital," "The Young and the Restless," and "Days of Our Lives." Though he departed from "Days of Our Lives" in 2019, the actor teased a possible return to the soap on Twitter, adding, "Never say NEVER!"
Vaughan has had an incredibly successful career over the years, but admitted it was hard for him to leave Texas and move to Los Angeles when he was starting out. "I was a momma's boy," he told Soap Opera Digest. "I liked to stay at home, close to my family. That's all I knew. Leaving the state of Texas was hard … But I knew there was something more out there for me."
Eric Dane joined the long-running medical drama Grey's Anatomy after Charmed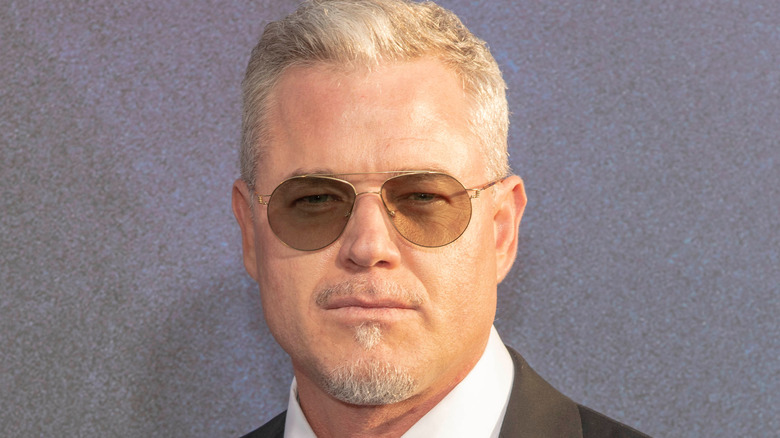 Eric Dane had a memorable role on "Charmed" as Jason Dean, who was a serious love interest for Phoebe after he bought the newspaper she worked at. They dated from Season 5 to Season 6, but their relationship ended when he found out she was a witch. After "Charmed," Dane took on a major role in "Grey's Anatomy" as Dr. Mark Sloan — or, McSteamy, as he was often called in the medical drama. Dane left "Grey's Anatomy" at the beginning of Season 9 to join TNT's "The Last Ship." 
"I loved doing Grey's Anatomy. I would have done it until the final episode, but this was something I couldn't pass up," he explained to Entertainment Weekly. Dane has also opened up about his mental health and experience with depression, and how it affected his career for a short while. "You've got to listen to your body, it's a very serious thing," he explained on "Today," adding, "It hit me like a truck. I had to take some time off, I went away, I took care of it, and I'm feeling great."
Dane has since returned to "The Last Ship" and even made a special guest appearance on "Grey's Anatomy" in 2021. "It was like I'd never left," he stated of the latter gig to Deadline. "It was a great day at the beach. It was great to see some of the familiar faces and same crew members, and we didn't skip a beat."
If you or someone you know is struggling with mental health, please contact the Crisis Text Line by texting HOME to 741741, call the National Alliance on Mental Illness helpline at 1-800-950-NAMI (6264), or visit the National Institute of Mental Health website.
Drew Fuller and Victor Webster became household names on the Hallmark channel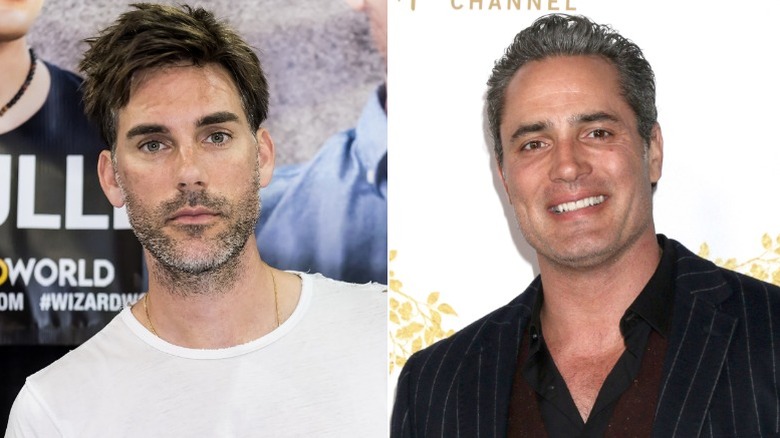 Alongside witches, demons, and every magical creature you could imagine, "Charmed" also nailed time travel — with Drew Fuller playing the future adult version of Piper and Leo's youngest son, Chris. First appearing in the Season 5 finale, Fuller became a supporting character for the remaining seasons. Meanwhile, Victor Webster joined the cast of "Charmed" as the magical cupid, Coop, for the duration of Season 8. It was Chris' slip of the tongue that revealed Coop was Phoebe's true love, when he accidentally called him "Uncle Coop," so maybe knowing the future is sometimes a good thing.
Since "Charmed," both Fuller and Webster have starred in a handful of Hallmark movies apiece. Fuller played Hallmark's leading man in "Perfect on Paper," "Love Finds You in Charm," and "Love Fall and Order." Even with his busy schedule, the "Army Wives" actor is keen for a "Charmed" reunion. "We are definitely all very open to the idea and hoping at some point that we can make it happen," the actor dished to Omar Lunar in 2021.
For this part, Webster has also gotten comfortable with Hallmark. "I do love working with them," he told Media Village in 2018. Life seems to imitate life for Webster, too, who met his fiancée, Shantel VanSanten, while filming "Love Blossoms." "My life, literally, is kind of like a Hallmark movie," the actor joked, adding, "I realize life isn't always like a Hallmark movie … we really try to keep things as simple as we can amidst all the chaos."
Charmed alum Wes Ramsey is smitten with his General Hospital co-star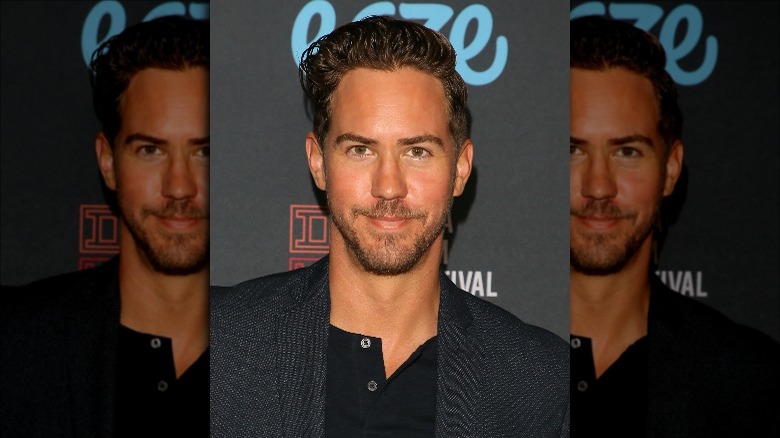 Portraying the future version of Wyatt Halliwell, Piper and Leo's first-born son and Chris' older brother, Wes Ramsey joined "Charmed" as a recurring character from Season 6 onward after Chris came back from the future to save baby Wyatt from being turned evil. Following his last appearance in the series, Ramsey has been racking up acting credits in television and film roles like "Days of Our Lives," "CSI: Miami," and "Perception."
His most recent gig, as of this writing, has been on "General Hospital," where he played villain Peter August. Ramsey left the soap in June 2021, though he is rumored to be returning as a new character, according to Metro. "Some fans believe he will return as a new love interest for Carly Corinthos — who is played by Wes' real-life girlfriend Laura Wright," the outlet reported.
Yep, the actor is currently loved-up with his "General Hospital" co-star, Laura Wright. The pair have been dating since 2017, though they met years earlier on "Guiding Light," but Wright was married at the time. "I was smitten, but I had to keep it to myself," Ramsey explained to Michael Fairman TV. The timing was finally right for the pair, who were both single when they reconnected at a Daytime Emmys party. However, Ramsey and Wright admit it can be a challenge balancing work and romance, with Wright saying, "I think I can see it being more difficult for daytime actors, because the work we do is so intense."
Dorian Gregory and Ivan Sergei haven't slowed down since Charmed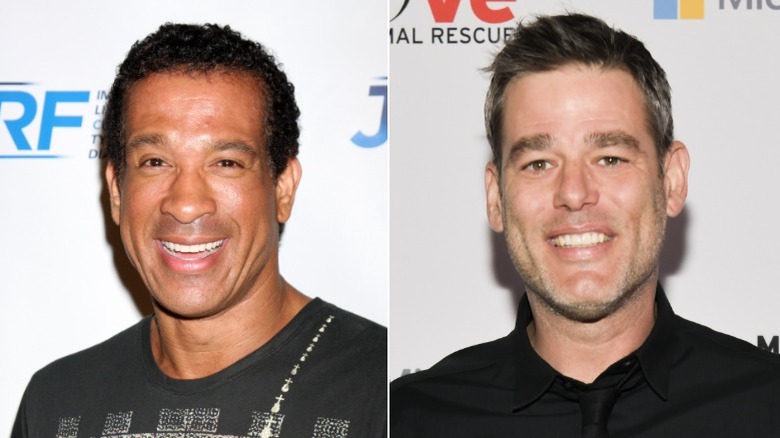 Dorian Gregory played recurring character Inspector Darryl Morris in "Charmed" from the first season until the Season 7 finale. Due to budget cuts, Gregory's character didn't appear in Season 8 and he was essentially replaced by Ivan Sergei's character, cop Henry Mitchell, per "The Book of Three." Sergei brought a fresh feel to the final season and also became a way to introduce a new love interest for Paige (the pair eventually married).
Since "Charmed," neither Gregory nor Sergei have slowed down when it comes to their careers. Sergei has bagged roles in "Gravity," "Hidden Away," and "BH90210" alongside "Charmed" actor Shannen Doherty. "I just thought it was brilliant to do the concept that way," Sergi told "The Paparazzi Gamer," excited to play Tori Spelling's husband in the heightened reality series.
Gregory also nabbed a guest spot on a high-profile series, playing the government undersecretary Walter Thomas in "Agents of S.H.I.E.L.D." He later starred in the thriller, "The Wrong Real Estate Agent," and hasn't let his health issues stop him from acting. The actor was diagnosed with diabetes at age nine, but Gregory manages his diabetes with shots, pills, and blood tests, telling BlackDoctor.org that they are a "small price to pay for good kidneys, good eyes, good liver, good freedom that you will have if you live as a healthy diabetic."
James Read and Ted King have enjoyed low-key lives since Charmed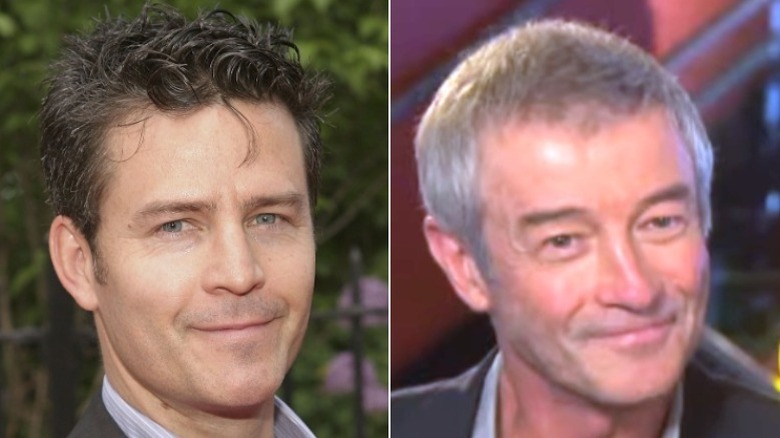 On "Charmed," James Read was known as recurring character Victor Bennett, the estranged father of Prue, Piper, and Phoebe. Having left them when they were little girls, Victor returned early in the series to make amends, eventually becoming an important presence in their lives. After "Charmed," the "Legally Blonde" actor has continued to have a steady acting career, nabbing a regular role in "Days of Our Lives" as villain Clyde Weston. "He's clearly the most despicable and twisted character I've ever played," Read told AfterBuzz TV, adding that this gave him a "shot … to see what [he] could do with" the role.
Ted King played another important character in "Charmed," as Prue's high-school sweetheart and renewed love-interest, Inspector Andy Trudeau, until he died by sacrificing himself in the first season finale. King is rumored to have exited the series early because of off-screen tensions with Doherty (via ScreenRant). But like Read, King has enjoyed a low-key life since "Charmed," with a steady role on "General Hospital" along with guest-stints on shows like "Prison Break." 
King has done little acting since 2016, though, and according to social media, he now seems to be focused on family life. "Kayaking the Pacific ocean. A little oceanography lesson wrapped up in fun!" the actor wrote on Instagram in 2020, alongside snaps of his daughters enjoying a day at the beach. From what we can see, he might just be too busy playing the doting dad to be acting these days.
Charmed stars Lochlyn Munro and Kerr Smith both joined the cast of Riverdale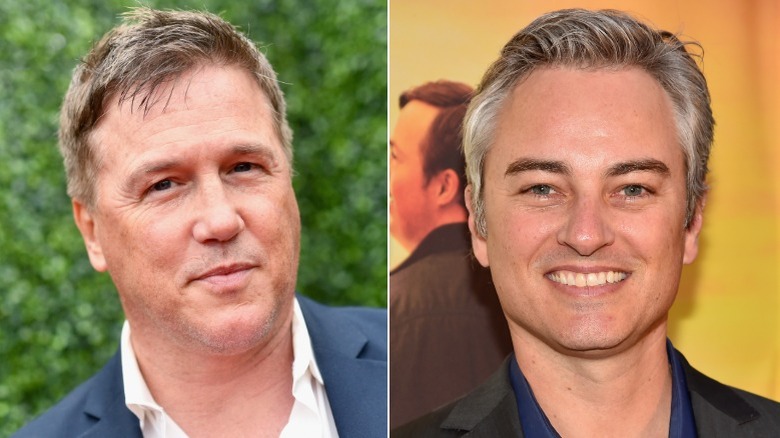 In the second season of "Charmed," Canadian actor Lochlyn Munro portrayed Prue's love interest, Jack Sheridan — and he's since regularly shared throwbacks to his time on the series on social media, which he once tweeted was "so much fun."
Since his "Charmed" days, Munro has enjoyed a long film and television career. "I've always had a disciplined focus," he explained to "Convention Junkies." Acting "doesn't feel like work for me," he added, saying that he's always "passionate" about the projects he does. In 2017, the "Lucifer" actor joined the cast of "Riverdale" as Hal Cooper (a.k.a. The Black Hood). However, his time on The CW teen drama came to an end in 2019. "It'd be fun to be a bigger part of it, but I've really enjoyed it and I've loved the opportunity of being on that show," Munro said.
Kerr Smith of "Dawson's Creek" fame followed a similar career trajectory to Munro. He joined the cast of "Charmed" as Homeland Security Agent Kyle Brody in Season 7. Before Paige met Henry Mitchell, Kyle was a serious love interest for the half-witch, half-Whitelighter until he died at the end of the season. In 2019, Smith coincidentally followed in Munro's footsteps again when he joined the cast of "Riverdale" as Mr. Honey. This was a full-circle career moment for Smith, though, who couldn't help reminiscing about his "Dawson's Creek" days, telling US Weekly, "I'm walking around Riverdale High, but in my mind, it feels like Capeside!"
Source: Read Full Article