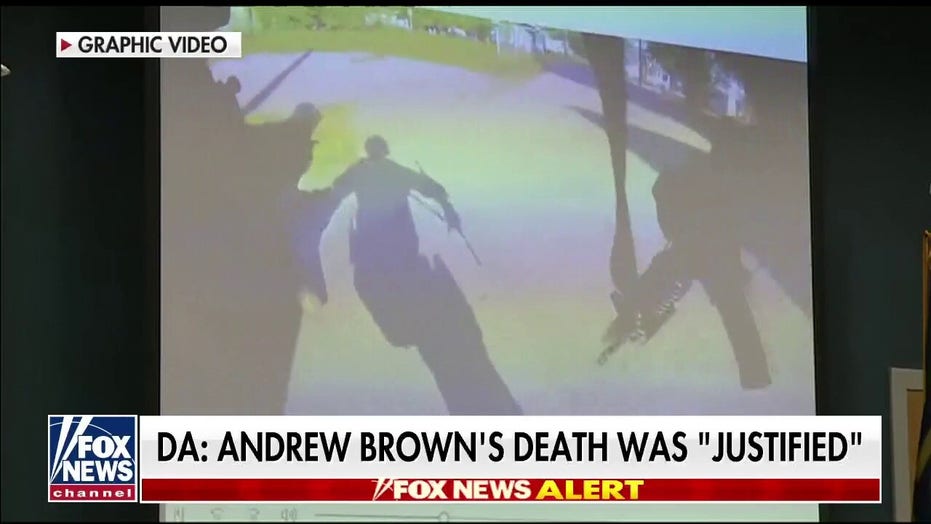 Andrew Brown Jr. shooting was 'tragic, but justified,' DA says
DA Andrew Womble said no officers will be criminally charged.
Three Colorado police officers in a Denver suburb were dragged by a suspect who was then shot and killed Tuesday while responding to reports of a stolen vehicle, authorities said.
The Englewood cops approached the car just before 10:30 a.m. at an apartment complex in the 1400 block of East Girard Place.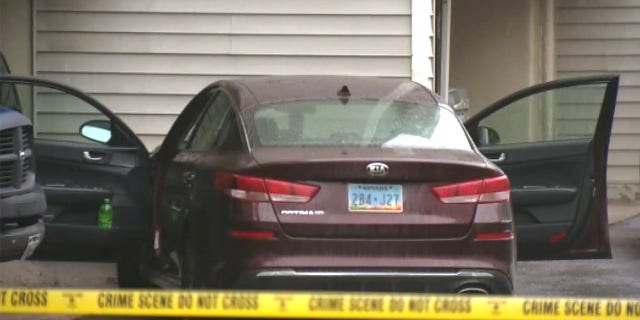 A stolen vehicle suspect struck and dragged three Englewood, Colo., police officers on Tuesday, authorities said. 
(KCNC via NNS)
As they got near, the 22-year-old male driver struck the officers with the vehicle and dragged them, police said. He was shot during the incident and pronounced dead at a hospital.
A female passenger in the car was taken into police custody at the scene.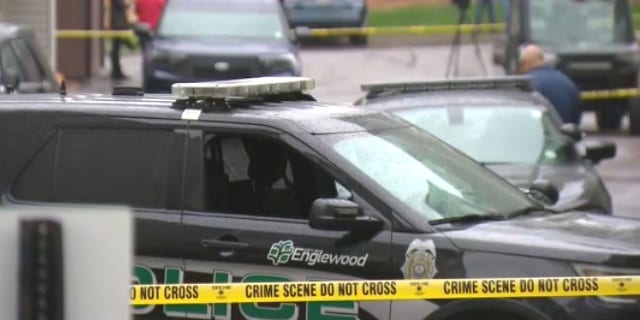 Police in Englewood, Colo., respond to the scene where a motorist was fatally shot after allegedly striking three officers with his car. 
(KCNC via NNS)
The officers were taken to a hospital with non-life threatening injuries. Police body-camera footage will not be released until all the cops involved are interviewed, authorities said.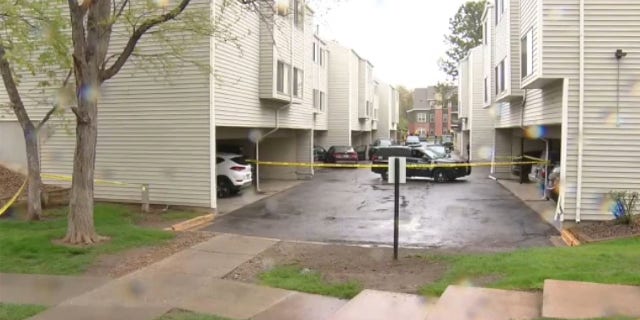 Police tape blocks entry into an apartment complex where Englewood police officers were struck by a motorist. 
(KCNC via NNS)
The shooting will be reviewed by the 18th Judicial Critical Incident Response Team, a multi-agency unit that investigates officer-involved shootings and other incidents.
Source: Read Full Article