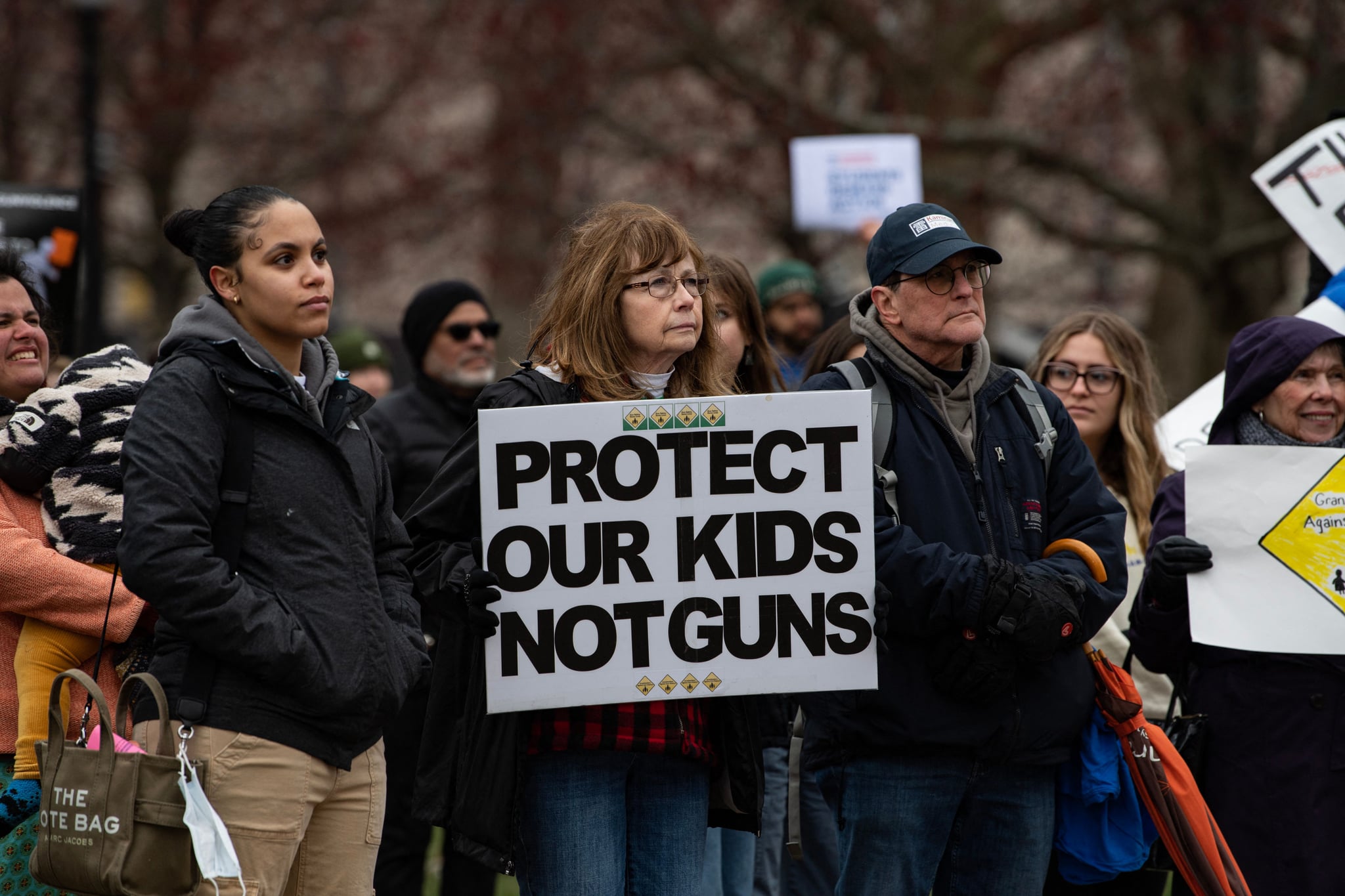 Three children and three adults were killed in a mass shooting on March 27 at a Nashville elementary school called The Covenant School, AP News reports. This marks the 130th mass shooting in the US in 2023 alone, according to the Gun Violence Archive.
President Joe Biden echoed many people's thoughts when he called the shooting "heartbreaking, a family's worst nightmare" while speaking at an unrelated event at the White House on March 27.
It's impossible to write about this horrific event without mentioning the other recent school shootings in the US: The May 24, 2022, shooting at Robb Elementary School in Uvalde, TX, which left 21 dead, including 19 children, and represented the largest loss of life in a mass elementary-school shooting since Sandy Hook in 2012. The 6-year-old child who shot his teacher in January. The shooting at a Denver high school earlier in March that wounded two.
This is not to mention the other mass shootings that took place in the US this year off school grounds. These include the Monterey Park shooting and the Half Moon Bay shooting, which occurred within days of each other in January.
It seems clear to everyone but US lawmakers that the need for gun reform is critical in the United States.
The shooter in the Nashville school shooting was armed with two "assault-style" rifles and a pistol. As USA Today reports, mass shooters are increasingly using semiautomatic (or comparable) weapons, often bought illegally. Restricting them could prevent mass-shooting deaths. In fact, during Biden's impromptu address on the day of the shooting, the president urged Congress to pass a ban on certain semiautomatic weapons, which it has yet to do.
Gun reform requires government action, and we must continue putting pressure on lawmakers to take action to protect citizens from gun violence. But there are also actions we can all take to support the cause and make the country a safer place. While these steps may not feel world-shaking in the moment, small acts can lead to greater progress over time.
For example, you can directly support those affected by the Covenant School shooting by donating to fundraisers created for victims and their loved ones. You can research your local representatives' stances on gun reform and vote for candidates who support common-sense gun-safety laws, like banning assault rifles and requiring universal background checks. You can also donate to gun-reform organizations working to enact this change at local and federal levels.
It's clear that thoughts and prayers are not preventing gun violence from occurring every day in the US. If this moment is moving you to take action, see below for a selection of organizations pushing for gun reform that you can donate to today.
Source: Read Full Article