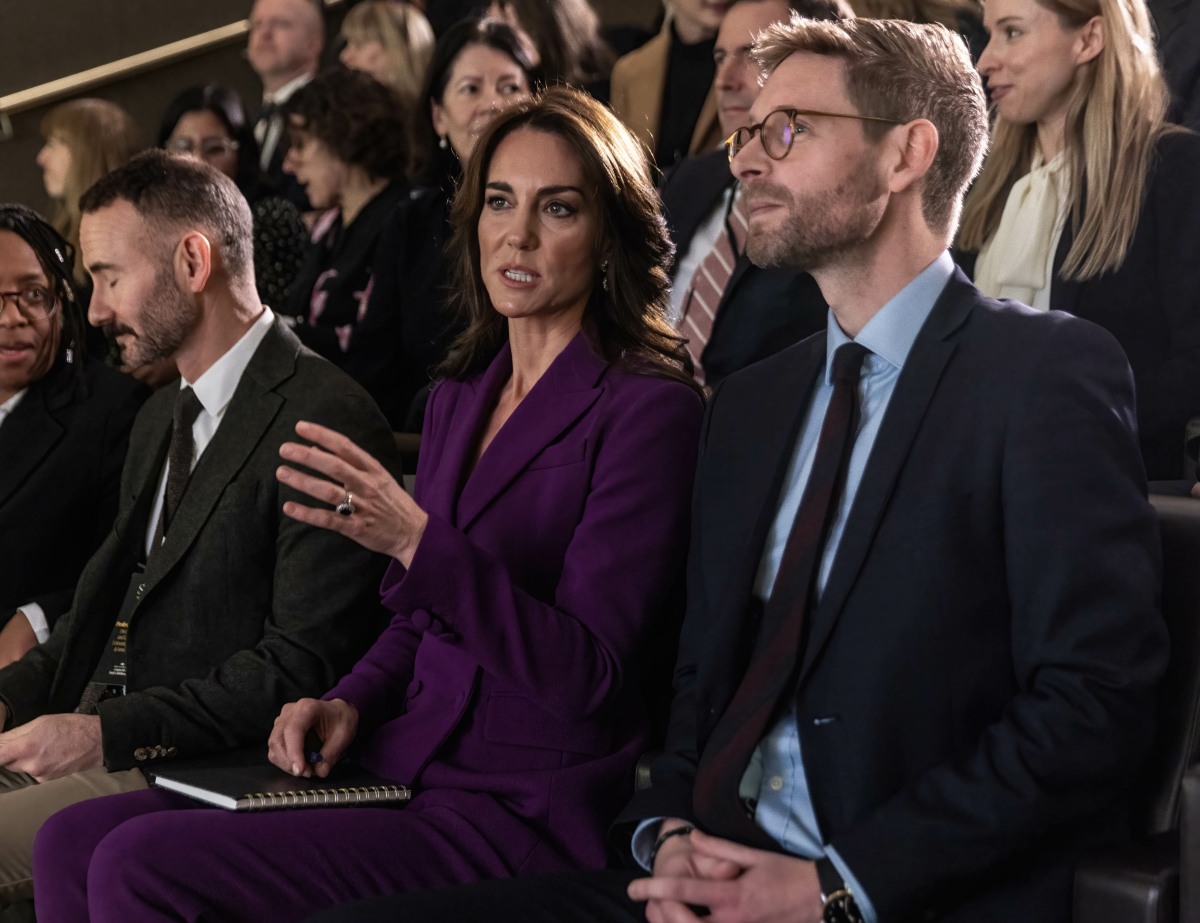 Word on the Mean Girl Streets is that Prince William and Kate are worried that they are the "targets" of Omid Scobie's Endgame, and that Kate is especially upset because Scobie's Endgame excerpts came out the same day as her big "landmark speech" about Early Years. I can't stop laughing, because I actually watched Kate's two-minute speech and there was nothing landmark about it, nor was it anything other than another huge, overhyped embarrassment for the Princess of Wales. I said yesterday that it feels like people are setting her up to fail, but the truth might be even worse: the palace, Kate and the media all feel like Kate's "speech" was genuinely groundbreaking or important. Meanwhile, at the symposium (lol) Kate talked about what Prince Louis's "feelings wheel" taught her.
Kate Middleton says Prince Louis is learning to express himself with a cool tool. The Princess of Wales, 41, revealed that her 5-year-old son and his classmates are using a "feelings wheel" at school to help them describe their emotions. Princess Kate shared the update while making her way into the Shaping Us National Symposium at The Design Museum in London on Wednesday morning, where she delivered the keynote speech. Before she entered the auditorium, Princess Kate spoke to host and British radio and TV star Fearne Cotton about the project.

"Louis' class, they came back with a feelings wheel — it's really good. These are 5 or 6-year-olds and going with names or pictures of a color that represents how they feel that day, so there is a real keenness in school particularly to get involved in conversations. It's actually helping continuity across the board and then how does that feed into you, with your mental health — it's same conversation, so to be able to find a bit of framework to talk about this, is very important," she continued.

The Princess of Wales then said she was ready for her key speech — but admitted to some jitters!

When Cotton asked how she was feeling ahead of the address, Kate replied, "Good but nervous, but excited too."
[From People]
"There is a real keenness in school particularly to get involved in conversations…" Lordy. For £20,997 a year, Lambrook should be doing more than a janky feelings wheel. Anyway, as many have pointed out, Kate constantly uses "feelings" and "mental health" as if they're interchangeable. As if "feeling a bit down" is the same as clinical depression, or "feeling a bit nervous" is the same thing as clinical anxiety. While feelings wheels are great, I would have hoped that a self-styled early years and mental health expert would know how to speak about these subjects with more nuance and care.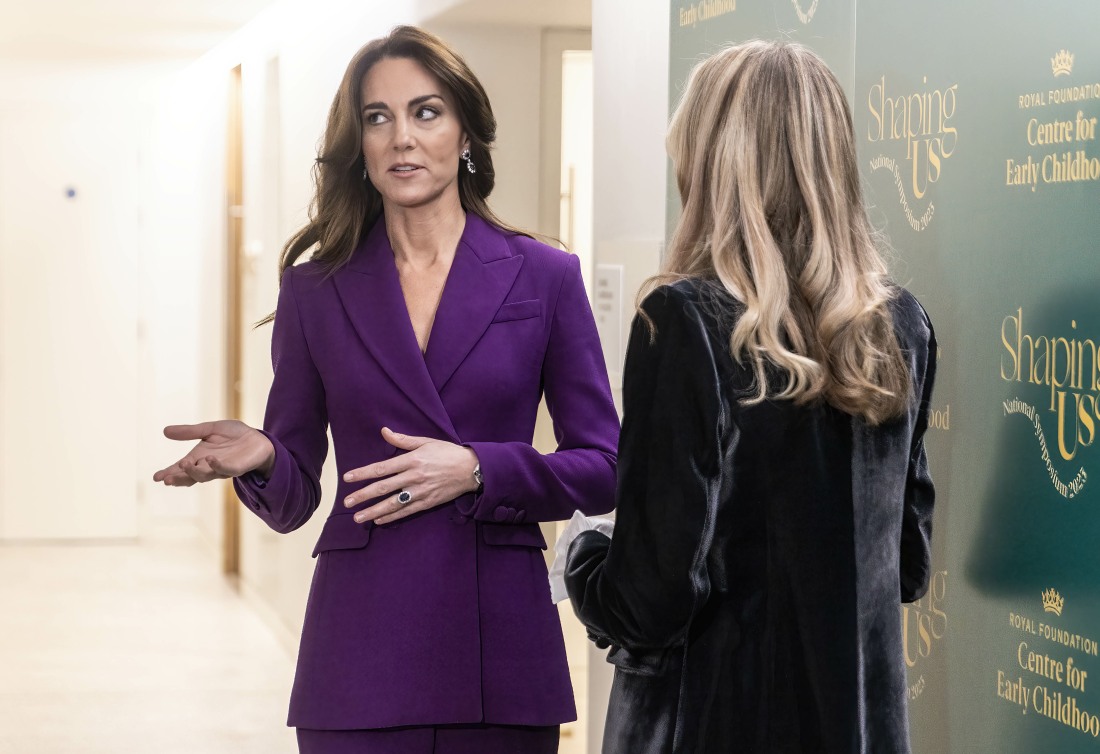 Photos courtesy of Avalon Red, Cover Images.
Source: Read Full Article