The pop star reflected on the moment while teasing her upcoming memoir, and also reacted to Pepsi releasing a remastered version of her iconic commercial from the same year.
Britney Spears is taking a look back at her legendary 2001 MTV Video Music Awards performance.
On Wednesday, the pop star took to Instagram to tease her upcoming memoir, The Woman In Me, and reflected on her 2001 VMAs performance, in which she famously sang and danced to her hit "I'm a Slave For You," and at one point held a giant yellow, albino python over her shoulders.
It not only became one of Britney's most well-known performances but also one of the biggest VMA moments of all time. However, looking back, the 41-year-old singer said she was quite "scared" when she was given the seven-foot-long and 20-lb reptile on stage.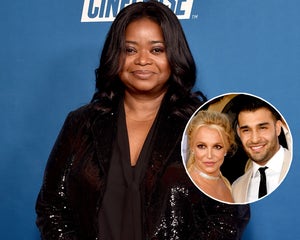 Octavia Spencer Warning to Britney Spears About Prenups Resurfaces After Sam Asghari Divorce News
"One of my favorite performances was with an albino python 😳🐍💃🏼 …," Britney captioned a clip of the performance. "I still remember how scared I felt when I was handed this snake and took the stage !!!"
"I talked more about this performance and other favorites in my book #TheWomanInMe …," she added. "I can't wait for you to read it on October 24th 😉🌹 @gallerybooks @simonschusteruk."
Following the video of her VMAs performance, the clip cut to a shot of Britney's book cover, with an animation of a hissing snake wrapped around the memoir.
Waiting for your permission to load the Instagram Media.
Instagram Media Unavailable
Speaking of the early 2000s, on Thursday, Pepsi dropped a remastered version of Britney's "iconic" 2001 commercial for the classic soda in honor of the company's 125th anniversary.
The legendary ad — titled "The Joy of Pepsi" — featured Britney dancing and singing in a Pepsi factory. "Cheers to Britney. Always iconic," the remastered commercial reads at the end.
Fans will see the ad return to the small screen next week as it'll air during the 2023 MTV Video Music Awards.
Britney shared a statement with People in which she reacted to the release of the remastered commercial.
"It's exciting to see Pepsi celebrating our 'Joy Of Cola' spot as part of the 125th anniversary celebrations. This was such an iconic music video-styled spot that we shot 20 years ago, and [it] still resonates so much with fans."
"[I'm] excited to watch the spot re-air during the VMAs next week!" she added.
Unable to render YouTube Video.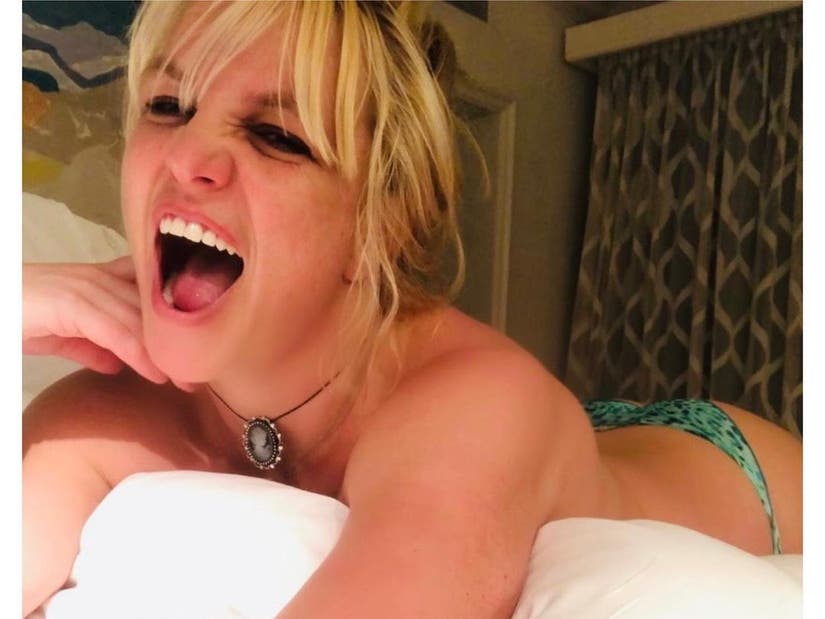 Source: Read Full Article