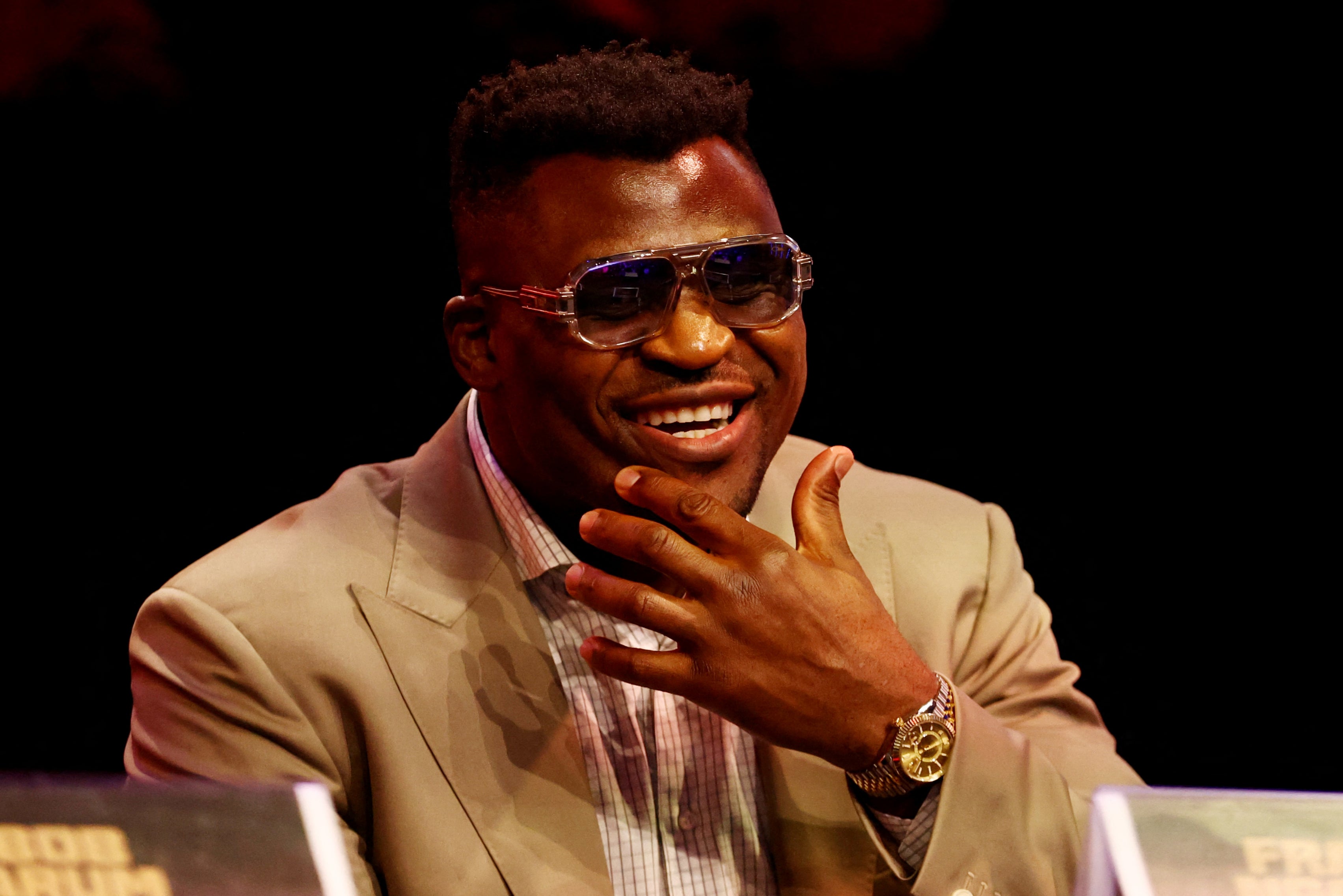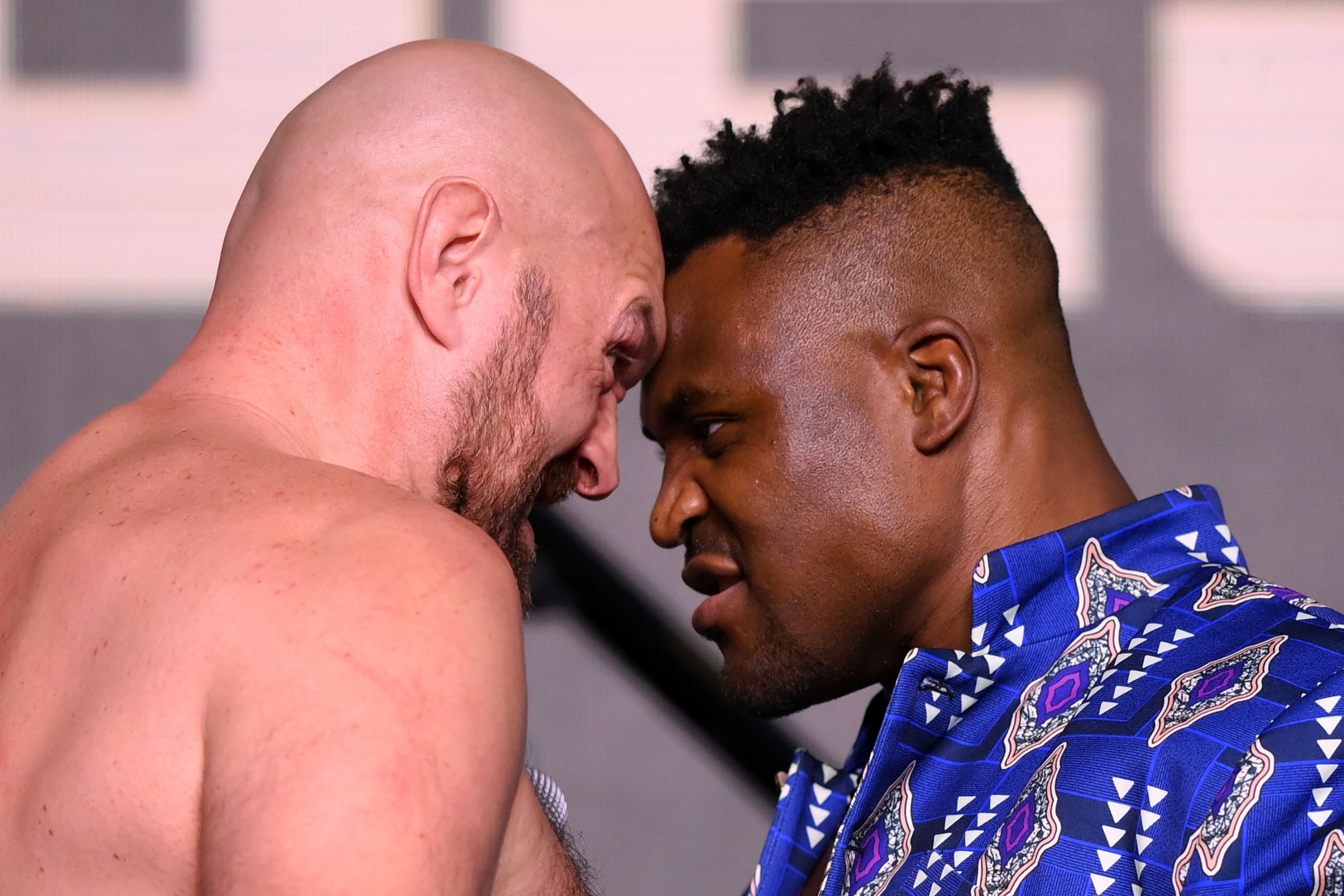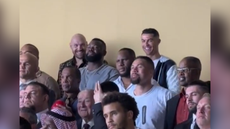 As trainer Ben Davison jumped up to the ropes, urging Adeleye to stop, his fighter stunningly dropped his hands to throw his right glove into the body of the referee.
The incident is likely to see Adeleye face disciplinary action, though the 26-year-old is pushing for a rematch.
"I think my game management was wrong, my legs weren't with me," Adeleye told TNT Sports. "I'm a man, humble in victory and humble in defeat.
"He got me with a jab and a thumb went into my eye. I couldn't really see him. I aimed to throw a shot to gage where he was. Listen, I ain't lost a fight in god know's how many years in the amateurs. Every loss I did have, I avenged.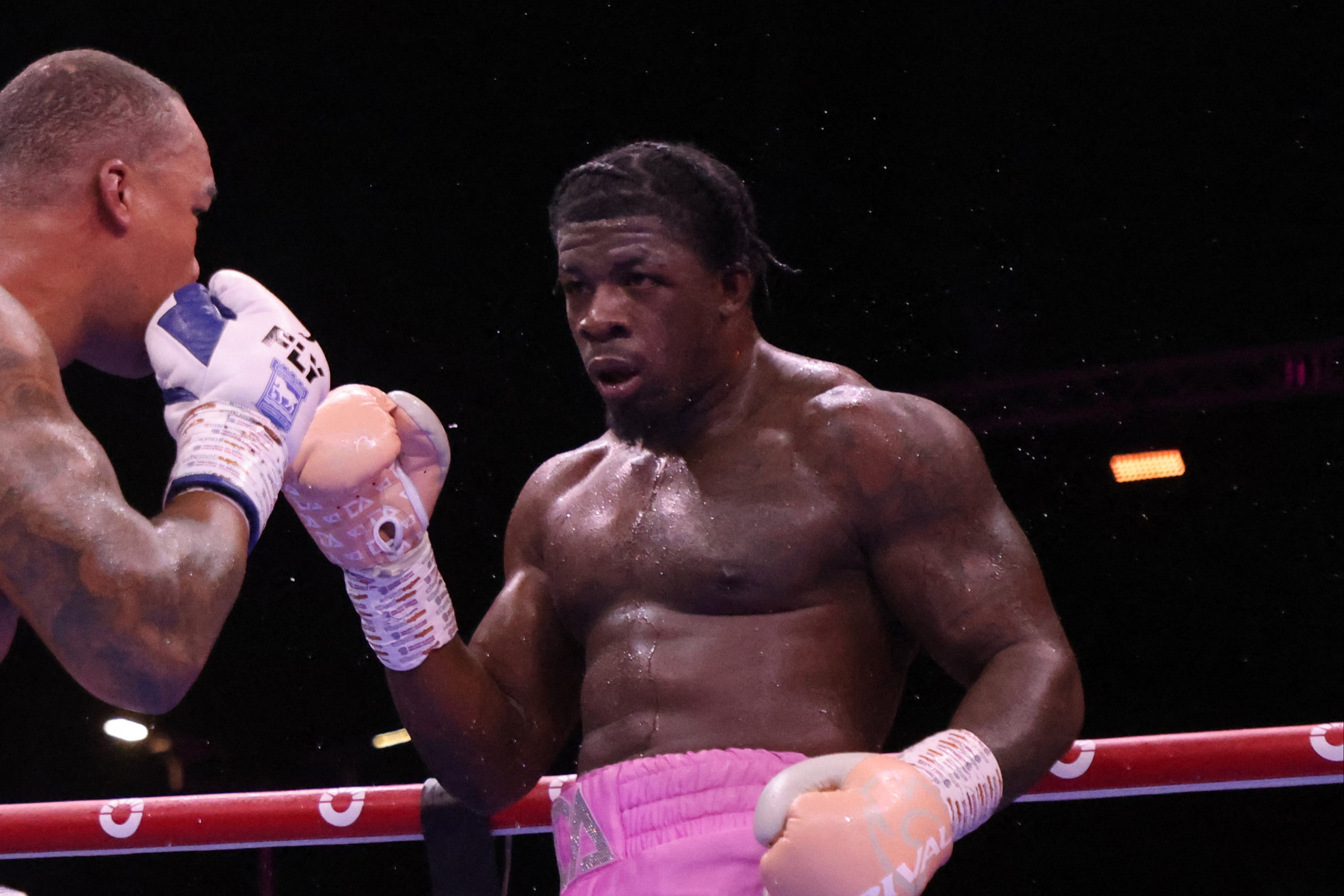 Fabio Wardley in action with David Adeleye during their heavyweight fight
"Hopefully the rematch is on the cards. I'm pissed the referee stopped me, I was still there, give me another 10 seconds. I've never been down. I just about beat the count. I don't know when to get up, I don't go over in fights.
"Credit to him, I'm a fighting man, I'm 26, people can ridicule me. Hopefully we can run it back. I want Wardley again."
Source: Read Full Article