Two men were arrested in connection with the robbing of Marsha Allen, but that was only the beginning of a twisted investigation that ended with Allen dead and her daughter in jail for murder.
A burglary investigation led police in Indiana down the rabbit's hole and straight into an alleged murder plot.
According to Rick Meyer of the Jackson County Sheriff's Department, 29-year-old Ashley Jones was arrested this week for murder, conspiracy to commit murder, attempted murder, and burglary … and the twisted investigation leading up to her arrest was a doozy.
The investigation started last month, after Marsha Allen — Ashley's mother — reported a burglary. Two men, Steven White and Nathaniel Kane Napier, were arrested, with investigators later determining the robbery was allegedly carried out "at the direction of and with the assistance of" Jones. According to WDRB, Allen believed her daughter was involved in the burglary because the men had the code to her gun safe — something only she and Jones knew.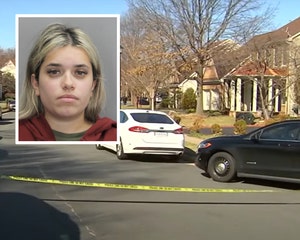 Mystery Surrounds Double Homicide As Au Pair Now Charged With Murder After Puzzling 911 Call
During the burglary investigation, authorities examined Marsha's cell phone … and claim they uncovered a whole different crime.
"On the cell phone, officers found text messages between Marsha and Ashley in which they discussed murdering Marsha's husband, Harold Allen, by poisoning Harold in December of 2022," said Meyer's press release.
An obituary for Harold says he "passed away suddenly" at the age of 52 on December 20, 2022 and was survived by his wife. Ashley wasn't mentioned in the obit.
"Law enforcement officers then served a search warrant at Marsha's home and seized additional electronic devices in an effort to find evidence. While executing the search warrant, officers spoke with Marsha," the release continued. "Following the interview of Marsha, officers released Marsha while officers continued their investigation."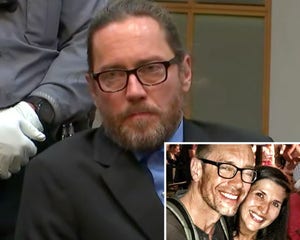 Man Who Killed Wife After 'Refusal to Appear' on Home Renovation Show Found Guilty Of Murder
On Monday, Marsha's family contacted sheriffs and said they couldn't get in touch with her; upon arrival at her home, officers found her dead "with no signs of violence." No cause of death has yet been announced. It appears Jones was arrested the same day.
The next day, Tuesday, October 17, Ashely allegedly "confessed to ordering ethylene glycol off the Internet," but claimed her mother placed it in her own husband's drink. She's currently behind bars, with the Jackson County Sheriff's Office inmate roster saying her bond was either pending or not required.
"This is an ongoing investigation," concluded Meyer's post.
A neighbor told WDRB that Harold "had a lot of health issues" so they weren't surprised when he died. "But to find out … that he was poisoned … that was a shock. That was a shock."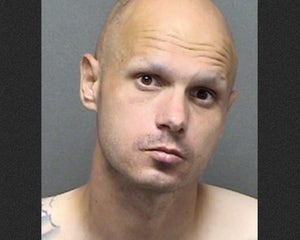 Cops Follow Trail of Blood to Severed Head In Bathtub After Man Tells Them 'I Just Killed Somebody'
Source: Read Full Article