The "So What" singer opens up about growing up with a "chip on my shoulder" in a violent household, including a frightening physical fight with her mother, getting kicked out of home, and dropping out of school.
P!nk may be flying high these days after a decades-long career, but it wasn't an easy journey to get there. The candid singer opened up about her violent childhood, and nearly dying from an overdose just weeks before catching her big break.
The Missundaztood singer opened up on 60 Minutes about her tumultuous childhood, telling Cecilia Vega, "Basically I grew up in a house where every day, my parents were screaming at each other, throwing things. They hated each other."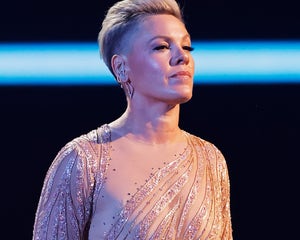 Pink Frustrated with Media Focus on 'Silly Feud' Instead of Music, 'But I've Never Lied'
She said that from that environment, she fell into drugs as a very young teenager. "I was selling drugs," she admitted," saying that before she knew it, she'd been kicked out of her home and dropped out of high school.
Unable to render YouTube Video.
"I was off the rails," she admitted. All of this was before she'd even turned 16 years old.
She recalled one incident where things got so bad between her and her mother that they wound up in a physical altercation that ended with her mother falling down a flight of stairs. She called that one of the regrets in her life.
Another came at 16 when she was so lost in drugs that she nearly died. "I was at a rave and I overdosed," she shared. "I was on — oh boy — ecstasy, angel dust, crystal, all kinds of things and then I was out. Done. Too much."
When Vega interjected, "You almost died," P!nk agreed, "Yeah."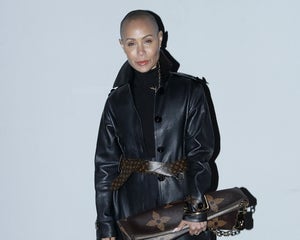 Jada Pinkett Details Pulling Switchblades on People, Gun Held to Head, When She Was Drug Dealer
"And I remember my friend was standing over me, smacking me across the face. And he was like, 'Get up. You wanna sing, right?'" she continued. "And I was like, 'Yeah.' He's like, 'Get on the microphone.'"
"So I got up and I sang," she added. "And the DJ there took me aside and said, 'Come back tomorrow, I'll give you a guest spotlight. But you can never touch drugs again.' And I never did, haven't since."
It was just a few weeks later that the artist landed her first big break when she scored a record deal with LaFace Records alongside two other girls, Sharon Flanagan and Chrissy Conway, as part of R&B group Choice. They recorded an album that was never released, but P!nk was urged to go solo from that.
She credits a lot of that to her tenacity and toughness. "I never got a record deal because I was cute; I got a record deal because I was fiery, I had a lot to say, and I had a voice," she said.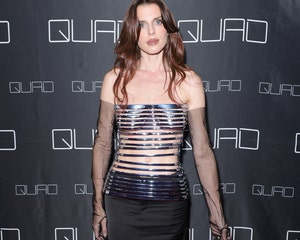 Biggest Bombshells From Julia Fox's Memoir 'Down the Drain'
"So I'm relieved I don't have to fall back on sort of conventional beauty," she added. "And that doesn't have to be my thing. And I don't have to keep that up, either, as I age. I don't have to be that. I can be all of this."
P!nk's famously fit physique was never about a pursuit of beauty for the singer, either. Instead, she says that "the muscles that scare people are– it's my power."
She also credits that tough streak in her that "made me a really difficult kid" for some of her longevity and success in such a tough industry.
"I realize that the machete that I've always carried, this metaphorical machete that I've always carried … is what makes me really good at what I do today," she said. "And it makes me a survivor."
If you or someone you know is struggling with substance abuse, get help. The Substance Abuse and Mental Health Services Administration (SAMHSA) National Helpline (1-800-662-4357) provides 24/7, free, confidential support for people in distress.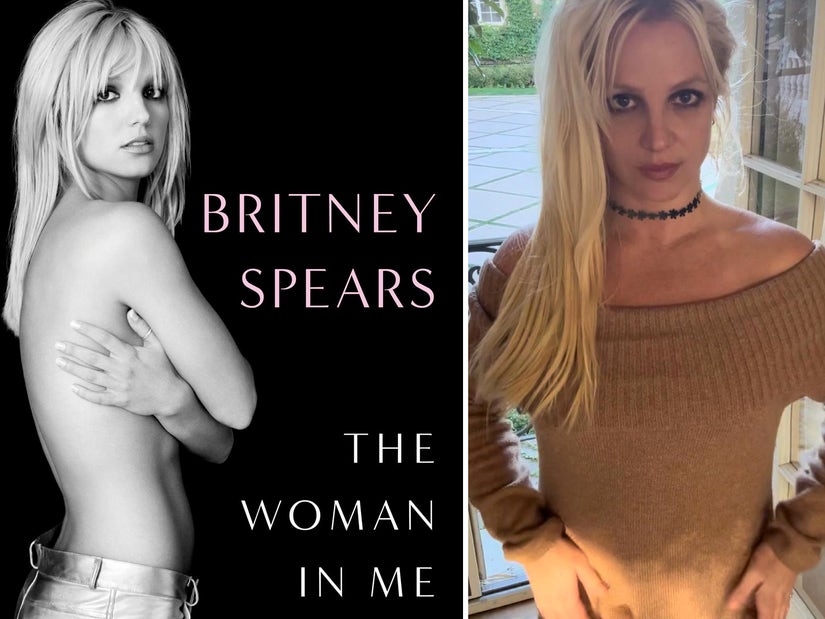 Source: Read Full Article