The resurfaced clip comes amid a myriad of allegations against Diddy, including rape, abuse, human trafficking and more, after ex-girlfriend, Cassie, filed a scathing lawsuit against the rapper in New York Thursday.
Following accusations of rape and abuse against Sean "Diddy" Combs by ex-girlfriend, Cassie, a video in which rapper Yung Joc claims Diddy forced the "Me & You" singer to shave her head has resurfaced.
The clip, done in part for a 2022 interview with Vlad TV, sees the "It's Goin' Down" rapper looking back on a wild night out with Diddy in Miami, where he said the request was made.
Diddy, Cassie, Yung Joc and Joc's ex-wife were partying at Miami hot spot, LIV, when Joc says the Bad Boy Records founder saw a white woman with half of her head shaved, inspiring him to tell Cassie to do the same.
Unable to render YouTube Video.
"You remember Scarface when that white woman was coming down the escalator and he was in that man's house and he was like this [slowly looks down]?" Joc asked during the sit-down.
"I was watching Puff… Puff jumped up. Me and Cassie sitting next to each other, my wife right here, Cassie right here. The n—a jumped off the bar, came over there and said, 'Yo, yo Cassie. Tomorrow, I want you to shave the side of your head,'" he claimed.
Recounting the bizarre request, Joc said he looked up and saw the woman that prompted Diddy to have Cassie don the same hairstyle.
"And I was like, 'What the f–k kind of request is that?'" Joc recalled of the alleged incident. "So, when I look up there, this white woman, the side of her head was shaved."
"So, I was looking at Cassie and I was like, 'You not 'bout to do that are you?'" the Love & Hip Hop alum said he asked at the time, going on to claim. "She said, 'Well, I mean, whatever Sean wants, I'm gonna do.'"
And Cassie did exactly that, inspiring a trend that saw a handful of other starlets shave the sides of their head as well.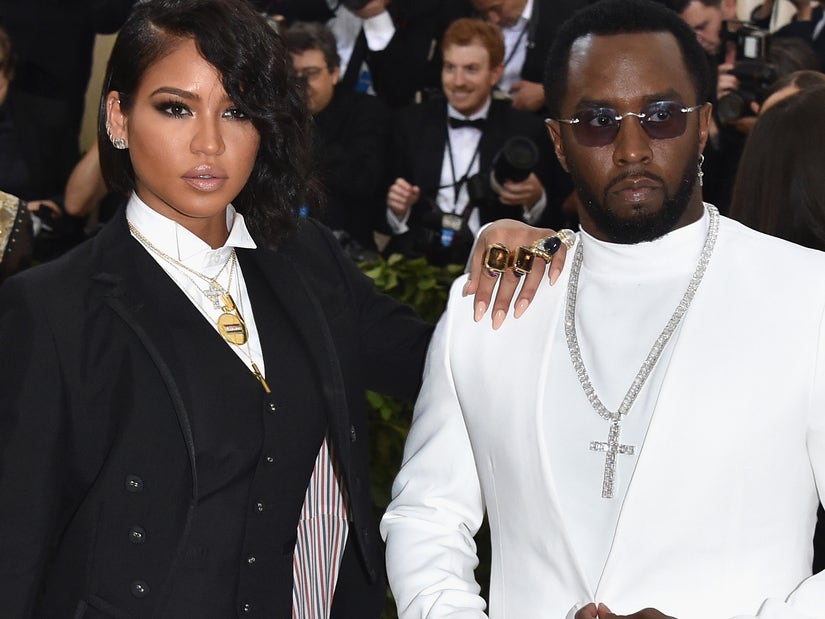 The year-old clip comes amid a lawsuit filed against Diddy by his ex, accusing the rapper of rape, human trafficking and abuse.
In the complaint, Cassie alleges Diddy broke into her home in 2018 and forced sex on her.
"Mr. Combs forced himself into her apartment and tried to kiss Ms. Ventura. She told him to stop and attempted to push him away," it reads. "Mr. Combs then forcibly pulled off Ms. Ventura's clothing and unbuckled his belt. He proceeded to rape Ms. Ventura while she repeatedly said 'no' and tried to push him away."
Shortly after, she says she "took all steps possible to entirely remove herself from her abuser's ambit, including by entering into contracts to end her record deal with Bad Boy Entertainment."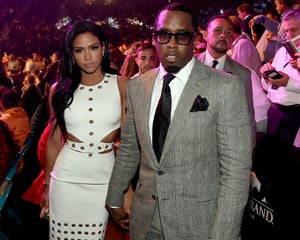 Cassie Accuses Ex Sean 'Diddy' Combs of Rape, Human Trafficking and Abuse
Elsewhere in the complaint, Cassie accuses Diddy of forcing her to "perform sexual acts" on hired sex workers for his viewing pleasure — something she said he referred to as a "Freak Off" or "FO."
An alleged incident involving Kid Cudi is also detailed in the lawsuit, with Cassie saying Diddy "became enraged" after learning of her "brief relationship" with Cudi during a "rough patch" in their relationship. She said that she went back to Diddy, accusing him of severe physical abuse.
"In February 2012, during Paris Fashion Week, Mr. Combs told Ms. Ventura that he was going to blow up Kid Cudi's car, and that he wanted to ensure that Kid Cudi was home with his friends when it happened," reads the complaint. "Around that time, Kid Cudi's car exploded in his driveway."
Through a spokesperson, Kid Cudi confirmed Cassie's account to the New York Times — who broke the lawsuit — saying, "This is all true."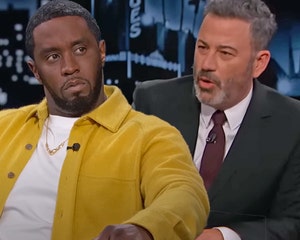 Jimmy Kimmel Bizarrely Confronts Diddy with Rumor He Wanted to Fight Will Smith Over J.Lo/Jada Threesome Proposition
In a statement via his lawyer, Diddy "vehemently denies these offensive and outrageous allegations."
"For the past 6 months, Mr. Combs, has been subjected to Ms. Ventura's persistent demand of $30 million, under the threat of writing a damaging book about their relationship, which was unequivocally rejected as blatant blackmail," the statement continued. "Despite withdrawing her initial threat, Ms. Ventura has now resorted to filing a lawsuit riddled with baseless and outrageous lies, aiming to tarnish Mr. Combs' reputation and seeking a pay day."
The National Sexual Assault Telephone Hotline — 800.656.HOPE (4673) — provides free, 24/7 support for those in need.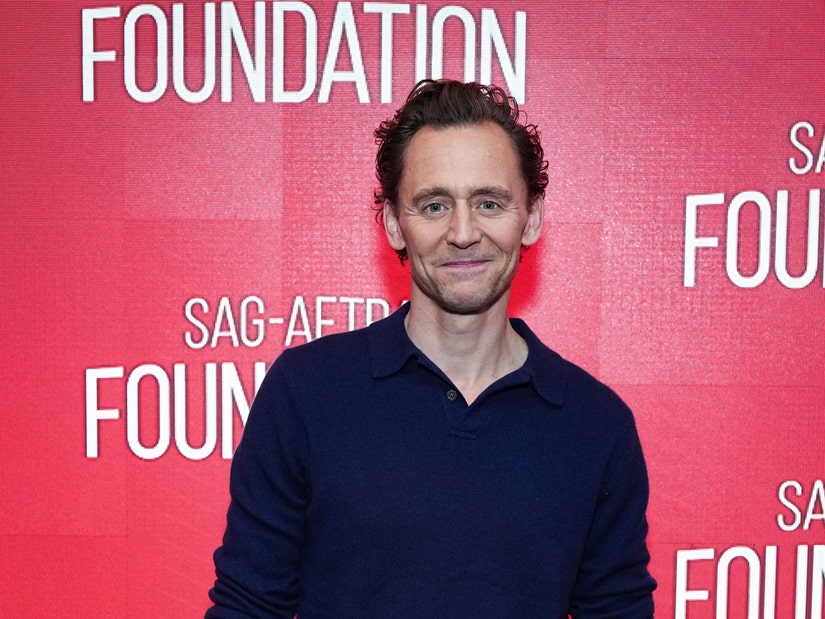 Source: Read Full Article